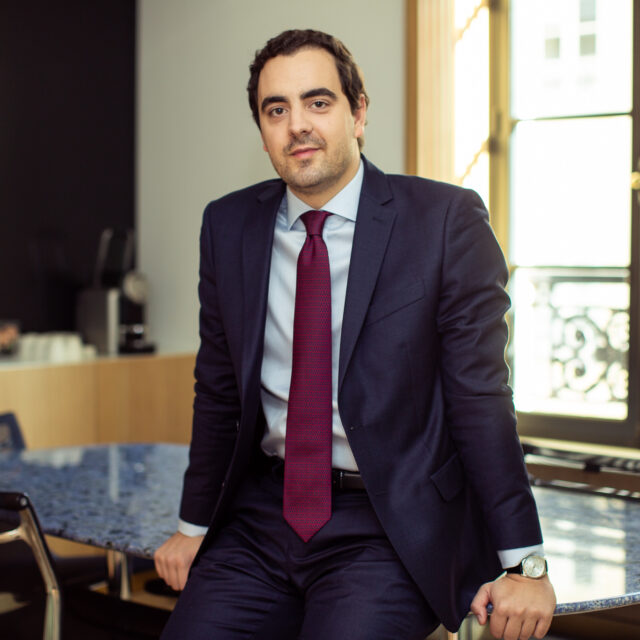 Pierre Pérot's work covers all areas of intellectual property law, with a focus on patent and trademark litigation. His practice extends to unfair competition and parasitism.
Prior to joining HOYNG ROKH MONEGIER in 2016, Pierre completed internships in French law firms and at the intellectual property department of Orano (previously known as Areva).
Pierre has been a teaching assistant in civil law at the Université Paris II Panthéon-Assas and regularly publishes articles in specialized legal reviews.
REPRESENTATIVE MATTERS

Represented one of the largest electronics companies in the context of infringement actions based on three patents against four major telephone manufacturers.
Successfully represented French leader in the lingerie sector against an unfair competition and parasitism action brought by its main competitor.
Assisted major technology player in the context of a trademark cancellation claim based on reputed trademark.
Assisted group specialized in the automotive industry in the settlement of a dispute relating to an employee's invention.
Assisted and represented one of the major online resale companies against different sports federations and clubs including in the context of a QPC.

PROFESSIONAL AFFILIATIONS

Association Française des Praticiens du droit des Marques et des Modèles (APRAM)
Association Internationale pour la Protection de la Propriété Intellectuelle (AIPPI)

PUBLICATIONS

"Affaire Jeff Koons c./ Bauret : les dangers de l'art transformatif", Légipresse, mars 2020, n°380, p. 171
"Dernier round dans l'affaire de la biographie de Jean Ferrat : exercice du droit moral dans le cadre d'œuvres de collaboration et exception de courte citation", Légipresse, janv. 2020, n°378, p. 47
"Souvenirs, souvenirs : protection d'une combinaison d'éléments banals en droit d'auteur et preuve du préjudice en concurrence déloyale" Légipresse, juill. 2019, n°372, p. 358
"Parodie d'une œuvre photographique: game over pour le Guerrillero Heroico" Légipresse, nov. 2018, n°365, p. 574
"UPC update: Providing their thoughts on July's Munich conference, lawyers offer insight into the high-profile court and unitary patent's overall progress, upcoming challenges and uncertainties" Intellectual Property Magazine, sept. 2018, 9, co-authored with Sabine Agé and Benoît Strowel
"La protection limitée des titres d'œuvres de l'esprit: l'exemple du Bureau des legendes" Légipresse, juillet-août 2018, n°362, p. 387
Assistenz
Kontakt
Besucheradresse:
33 rue Vivienne
75002 Paris
France
Anschrift:
33 rue Vivienne
75002 Paris
France
Fakten
Sprachen
Französisch, Englisch, Deutsch
Ausbildung
Université Paris II Panthéon-Assas (Master in Intellectual Property Law, 2014)
Université Paris II Panthéon-Assas (Graduate of Ecole and Collège de droit, 2012-2014)