Delphine Borgniet
Clients are "really satisfied with the way the team works," because "it's always straightforward with no surprises."

Chambers & Partners
Contact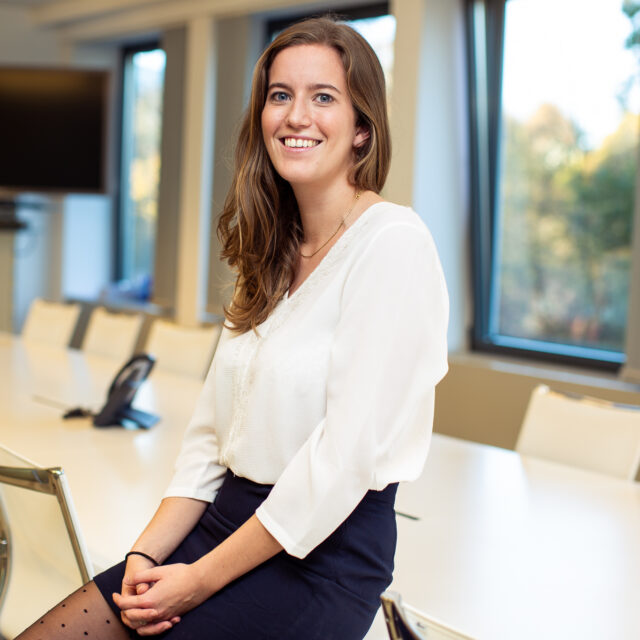 Clients are "really satisfied with the way the team works," because "it's always straightforward with no surprises."

Chambers & Partners
Delphine's practice covers all areas of intellectual property law with a focus on the life science sector as well as pharmaceutical regulatory law. She advises clients, mostly pharmaceutical, medical device and biotech companies from the innovative industry, on a broad range of matters relating to regulatory affairs (including MA procedures, parallel import, pricing-reimbursement, clinical trials, early access programs, compliance and advertising issues).
She works on different (cross-border) matters relating to market access strategy for complex medicinal products as well as to late life-cycle management through patent enforcement in regulatory matters. She is also involved in several proceedings before the Belgian (administrative) courts against decisions by the Belgian state on parallel import authorisation grant and pricing and/or reimbursement decisions.
PROFESSIONAL AFFILIATIONS

Belgian community of professionals active along the life cycle of medicines, medical devices, in vitro diagnostis & other health -related products (Healixia)

PUBLICATIONS

L. WEYNANTS, D. BORGNIET, Commercialisation of healthcare in Belgium: overview, Practical Law, Thomson Reuters, 2021
F. BRISON, S. HERMOYE, M. SAHAGUN, D. BORGNIET, E. FOSCOLOS, M. MARIANO, et P. MESKENS, « Het Europese Copyright package est arrivé! », A & M, 2018(3), 422-438
F. BRISON, S. HERMOYE, M. SAHAGUN, D. BORGNIET, « Actualités législatives en droit d'auteur », Actualité législative et jurisprudence récente de la Cour de justice de l'Union européenne, N. Berthold (dir.), Brussels, Larcier, 2019, 9-24.
Visit us
Visiting address:
Avenue des Nerviens 9-31
Nerviërslaan, 4th Floor
B-1040 Brussels
Belgium

Postal address:
Avenue des Nerviens 9-31
Nerviërslaan, 4th Floor
B-1040 Brussels
Belgium

The facts
Languages
French, Dutch, English, Spanish
Education
KULeuven (Master of law, 2017)
University of Melbourne (Exchange program, 2016)
UNamur (Bachelor of law, 2015)