Rembrandt Donkersloot
'A fully dedicated and very experienced team assisting both in terms of legal strategy and competencies than technical support'.

Legal 500
Contact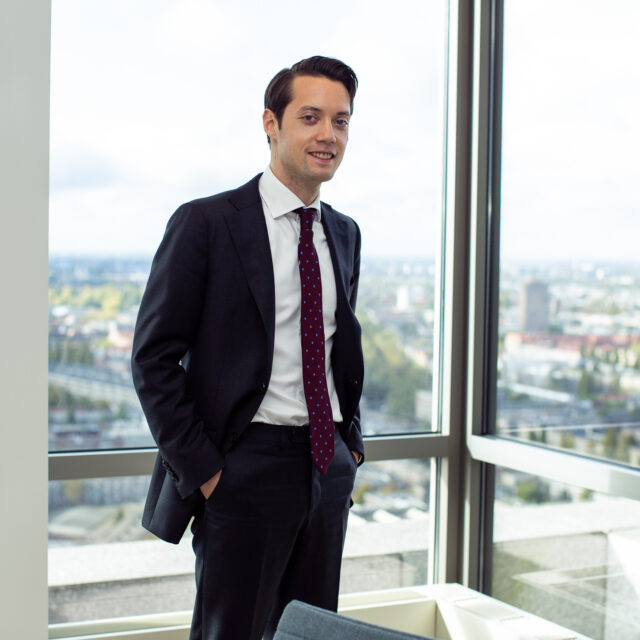 'A fully dedicated and very experienced team assisting both in terms of legal strategy and competencies than technical support'.

Legal 500
Rembrandt Donkersloot has a background in physics. Rembrandt has a broad knowledge and growing experience in many fields, including mechanics, optics, electromagnetism and medical imaging. He became a Dutch Patent Attorney in 2019.
Before joining HOYNG ROKH MONEGIER, Rembrandt worked as an experimental physicist within 3 research groups (among which Cornell University) where he conducted research on Magnetic Resonance Imaging (MRI) phenomena on the atomic scale.
REPRESENTATIVE MATTERS

Koch Industries. patent prosecution in Europe.
Hologic. patent prosecution in Europe.

 

PUBLICATIONS

A method for mechanical generation of radio frequency fields in nuclear magnetic resonance force microscopy, J. Wagenaar, A. den Haan, R. Donkersloot, F. Marsman, M. de Wit, L. Bossoni, T. Oosterkamp, Rev. Appl. Vol 7 p.02419, Feb. 2017.
J.J.T. Wagenaar, A.M.J. Den Haan, R.J. Donkersloot, T.H. Oosterkamp, "A magnetic resonance force detection apparatus and associated methods", patent application WO/2017/149024, Sep. 2017.
Visit us
Visiting address:
Rembrandt Tower, 30th Floor
Amstelplein 1
1096 HA Amsterdam
The Netherlands

Postal address:
P.O. Box 94361
1090 GJ Amsterdam
The Netherlands
The facts
Education
University of Cambridge, Entrepreneurship (Postgraduate) (2019-2020)
Leiden University, Physics (MSc) (2014-2016)
Leiden University, Physics (BSc) (2010-2013)