Simon Dack
Five-star litigator with a tremendous ability to see a case from all sides and develop a strategy which can weave through all difficult issues. He is extremely dedicated and has excellent court vision.

IAM Patent 1000
Contact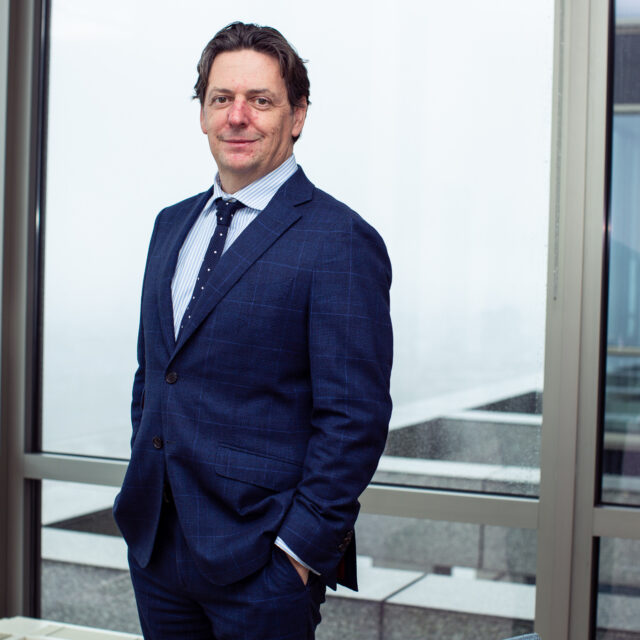 Five-star litigator with a tremendous ability to see a case from all sides and develop a strategy which can weave through all difficult issues. He is extremely dedicated and has excellent court vision.

IAM Patent 1000
One of the founding partners of HOYNG ROKH MONEGIER, Simon is an English-qualified barrister and Dutch-qualified advocaat who is entitled to practice before all Dutch Courts. He has a technical background, having originally trained as a chemist and then worked for a while at the European Patent Office. Simon's practice is primarily focused on international patent litigation, though he also has extensive experience in other areas of IP law, including pharmaceutical regulatory and advertising law, agricultural biotechnology, and anti-piracy and anti-counterfeiting.
Whilst most of his work is in the healthcare, biotech, medical device and pharmaceuticals area, he has handled patent cases in a wide variety of other technical fields, including mechanical and electronics-related inventions. Much of the work Simon is involved with is cross-border in nature and he has extensive experience of coordinating multi-jurisdictional IP matters. Representative clients in the pharmaceutical / biotechnology field include Johnson & Johnson, Abbott, Sanofi, Pfizer, UCB, Research Corporation Technologies, and Regeneron.
Simon Dack has registered Intellectual Property Law as his principal legal practice area in the Netherlands Bar's register of legal practice areas (rechtsgebiedenregister). Based on this registration, he is required to obtain ten training credits per calendar year in this principal legal practice area in accordance with the standards set by the Netherlands Bar.
Visit us
Visiting address:
Rembrandt Tower, 30th Floor
Amstelplein 1
1096 HA Amsterdam
The Netherlands

Postal address:
P.O. Box 94361
1090 GJ Amsterdam
The Netherlands

The facts
Languages
English, Dutch, French, German
Education
Post-graduate Diploma in Legal Studies (Bar certificate), Inns of Court School of Law, Grays Inn, (2000).
Post-Graduate Diploma in Law, Middesex University (1998)
European Qualifying Examination for European Patent Attorneys, Munich (1995)
University of London, Queen Mary College (BSc Hons, Chemistry, 1987)