Dr. Marie Gessat
HOYNG ROKH MONEGIER is "precise and creative, with a fantastic team who all deliver top-quality work. Their legal skills and patent litigation experience are outstanding, while their ability to understand complex technology and to engage in direct discussions with engineers is impressive. They also have a very good understanding of complex business needs and their advice is always down to earth and practical."

IAM Patent 1000
Contact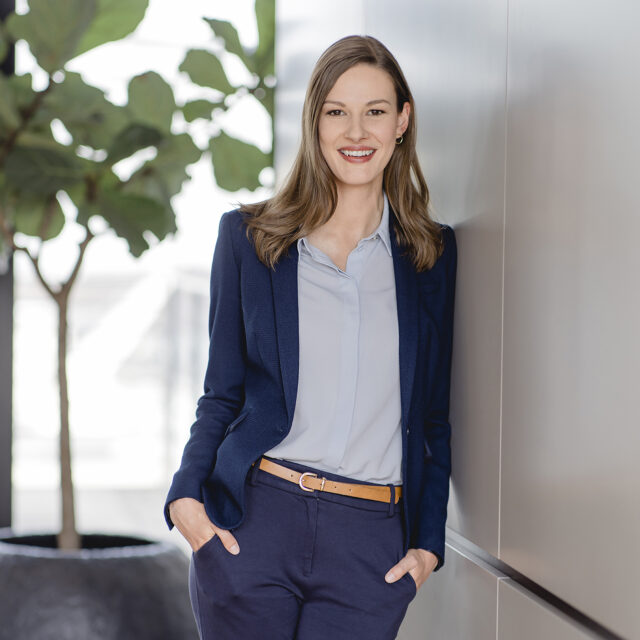 HOYNG ROKH MONEGIER is "precise and creative, with a fantastic team who all deliver top-quality work. Their legal skills and patent litigation experience are outstanding, while their ability to understand complex technology and to engage in direct discussions with engineers is impressive. They also have a very good understanding of complex business needs and their advice is always down to earth and practical."

IAM Patent 1000
Marie Gessat advises and represents clients in various fields of intellectual property law. The focus of her work is on advising and representing clients in national and cross-border patent infringement proceedings in various technical fields.
Marie studied law at the University of Osnabrück with a focus on intellectual property and antitrust law.
Following her studies, Marie started her PhD at the Chair of Civil Law, Intellectual Property and German and European Civil Procedure Law at the University of Osnabrück (Prof. Dr. Mary-Rose McGuire). She also worked there as a research assistant during this time. In 2021, Marie awarded her PhD for her dissertation on antitrust law requirements for cross-border patent licensing agreements.
During her legal clerkship at the Higher Regional Court of Oldenburg, Marie completed her elective station at HOYNG ROKH MONEGIER.
PUBLICATIONS

Krahforst, Kartellrechtliche Anforderungen an grenzüberschreitende Patentlizenzverträge, Carl Heymanns/Wolters Klüwer, 2021
Krahforst, Das auf die Patentvindikation von Arbeitnehmererfindungen anwendbare Recht, Mitteilungen der Deutschen Patentanwälte, Heft 05/2019, 207 ff.
Nos bureaux
Adresse:
Steinstraße 20
40212 Düsseldorf
Germany

Adresse postale:
Steinstraße 20
40212 Düsseldorf
Germany

Faits
Formations
2nd State Exam, Oldenburg (2022)
Dr. jur. University of Osnabrück (2021)
1st State Exam, Osnabrück (2017)