Dr. Maximilian Schellhorn LL.M. (Virginia)
HOYNG ROKH MONEGIER is "precise and creative, with a fantastic team who all deliver top-quality work. Their legal skills and patent litigation experience are outstanding, while their ability to understand complex technology and to engage in direct discussions with engineers is impressive. They also have a very good understanding of complex business needs and their advice is always down to earth and practical."

IAM Patent 1000
Contact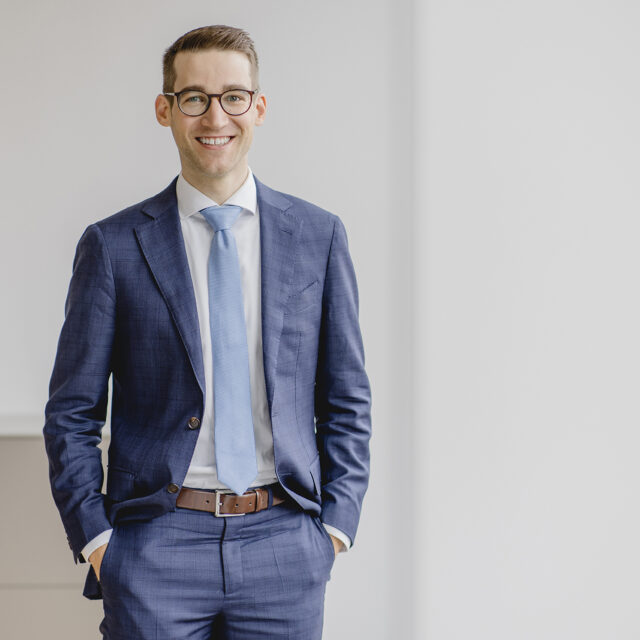 HOYNG ROKH MONEGIER is "precise and creative, with a fantastic team who all deliver top-quality work. Their legal skills and patent litigation experience are outstanding, while their ability to understand complex technology and to engage in direct discussions with engineers is impressive. They also have a very good understanding of complex business needs and their advice is always down to earth and practical."

IAM Patent 1000
Maximilian Schellhorn advises and represents clients in various fields of intellectual property law. He focuses on advising and representing clients in national and cross-border patent infringement proceedings in various technical fields, in particular telecommunications and semiconductors as well as pharmaceuticals and medical devices.
Maximilian studied law at the Westfälische Wilhelms University of Münster and Temple University, Philadelphia, PA, USA with a focus on intellectual property law. From 2011 until 2019, he worked as a research assistant for HOYNG ROKH MONEGIER.
Following his graduation, Maximilian commenced his Ph.D. at the University of Osnabrück's Chair for Civil Law, Intellectual Property Law and German and European Civil Procedure Law (Prof. Dr. Mary-Rose McGuire). In 2020, he was awarded his PhD for his dissertation on injunctive relief and the principle of proportionality in patent law.
In conjunction with his Ph.D study, and in order to further his understanding of US law (specifically US patent law), Maximilian completed a postgraduate law degree (LL.M.) at the University of Virginia, Charlottesville, VA, USA.
During his legal clerkship at the Higher Regional Court of Düsseldorf, he worked at HOYNG ROKH MONEGIER as well as for the Health Care team of an international law firm.
PUBLICATIONS

Schellhorn, Der patentrechtliche Unterlassungsanspruch im Lichte des Verhältnismäßigkeitsgrundsatzes, Carl Heymanns, 2020
Schellhorn, The Promise and Peril of Industry-Specific Patent law, 22 Va. J. L. & Tech. 160 – 212 (2019)
Hessel/Schellhorn, Die Rückabwicklung des vorläufig vollstreckten Unterlassungstitels im Patentrecht, GRUR 2017, 672 – 677
Schellhorn, Woher kommt eigentlich…? Das Patentrecht, AL 2017, 238 – 240
Schellhorn, Die Aufbrauchfrist als Schranke des patentrechtlichen Unterlassungsanspruchs, IPRB 2017, 14 – 17
Bezoek ons
Bezoekadres:
Steinstraße 20
40212 Düsseldorf
Germany
Postadres:
Steinstraße 20
40212 Düsseldorf
Germany
Info
Opleiding
2nd State Exam Düsseldorf (2021)
Dr. iur., University of Osnabrück (2020)
LL.M., University of Virginia, School of Law (2018)
1st State Exam Düsseldorf (2015)