Niels Zelders
'A fully dedicated and very experienced team assisting both in terms of legal strategy and competencies than technical support.'

Legal 500
Contacto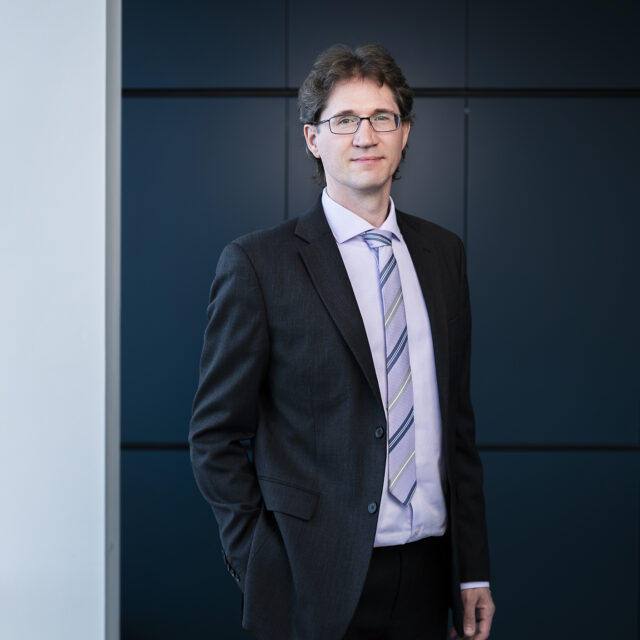 'A fully dedicated and very experienced team assisting both in terms of legal strategy and competencies than technical support.'

Legal 500
Asociado Senior
Agente de Patentes
Niels is a European and Dutch patent attorney. He draws upon a rich history of working in the electrotechnical and mechanical arts. Before beginning his career as a patent attorney, Niels earned his master's degree in physics and worked as researcher and advisor at the Dutch organization for applied scientific research (TNO).
Niels combines a physicist's problem-solving skills with a patent attorney's pragmatic approach to understand clients' needs in protecting and commercializing their intellectual property, and to develop a robust patent portfolio. Niels provides counsel to clients on matters pertaining to patentability, infringement, validity, and freedom-to-operate. He also provides litigation support before the Dutch courts, and is a relentless searcher for evidence when a competitor's patent needs to be dispensed with.
Niels has particular technical and patent prosecution experience in the following areas: Signal/image processing, Optical sensors and positioning, Computers, Telecommunication, Global Navigation Satellite Systems, Lithography, Radar and lidar, Ultrasound, Medical devices, Composite material structures and Heat exchanger systems.
REPRESENTATIVE MATTERS

Patent procurement.

Conducting patentability searches, drafting patent applications, and coordinating patent prosecution in various countries. Representing clients in opposition proceedings before the European Patent Office.

Competitor analysis.

Mapping and analyzing competitor's patents and current filing trends in selected technical fields. Providing freedom-to-operate advice for R&D projects and newly developed products.

IP counselling.

Providing advice in relation to IP portfolio management and strategy, and assisting in the preparation and establishment of license agreements.

Litigation support.

Supporting patent lawyers in court proceedings, by drafting legal submissions and analyses regarding the infringement and validity of patents, as well as by searching for prior art in patent revocation proceedings.

PROFESSIONAL AFFILIATIONS

Institute of Professional Representatives Before the European Patent Office (EPI)
Dutch Patent Attorney Association
Contáctenos
Dirección:
Rembrandt Tower, 30th floor
Amstelplein 1
1096 HA Amsterdam
The Netherlands
Dirección:
P.O. Box 94361
1090 GJ Amsterdam
The Netherlands
Datos
Idiomas
Dutch, English, German, French
Formación
Eurropean qualifying examination for European patent attorneys (2013)
Qualifying examination for Dutch patent attorneys (2011)
MSc Physics, Leiden University (2004)