Meet & Greet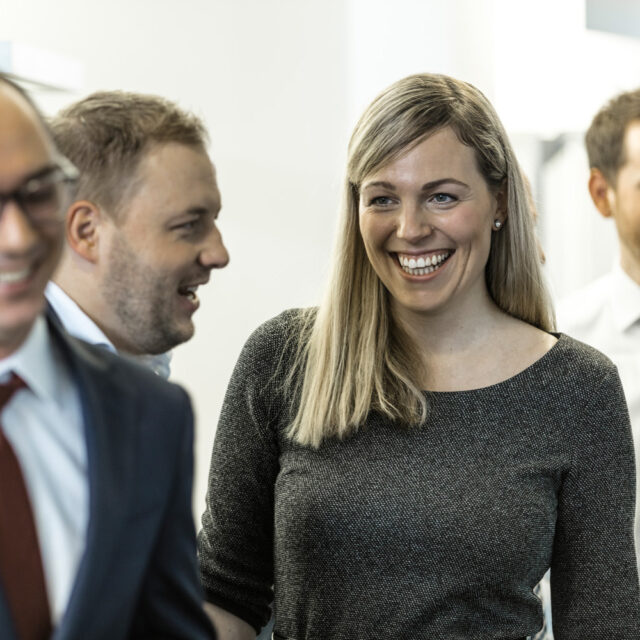 What's so special about HOYNG ROKH MONEGIER?
HOYNG ROKH MONEGIER brings together lawyers interested in intellectual property and all of us share certain characteristics. It is hard to find a legal boutique this size in Europe – or anywhere else – that is so specialised.
And the fact that is a pan-European firm is very appealing, because you get to work with different offices, which means developing deep intercultural communication and language skills.
Who inspires you the most and why?
Though there are many famous inspiring people, my mother is my main source of inspiration. She raised my sisters and me practically on her own – she worked as a school head teacher, but always had time for us. She has supported me in everything I wanted to do and that, undoubtedly, has contributed to make me the person I am today.
What would you have done if you hadn't become involved in intellectual property?
Before going to university it was difficult for me to decide what to do, because I was interested in pretty much everything, particularly life sciences and chemistry. I decided to go to law school to become a diplomat, as it is a profession where you get to learn a bit about everything. If I hadn't discovered intellectual property, I probably would have pursued a career in diplomacy or worked for a big multinational.
What's the best thing about your job?
The best thing about my job is that every day is a challenge. You have to learn new things on a daily basis and, for a curious soul like myself, there is no greater satisfaction. Additionally, as IP is so international, working with clients from all over the world and constantly getting involved in cases where you have to study comparative law is a huge perk for me.
Which books are currently on your nightstand?
I am currently reading Guns, Germs, and Steel: The Fates of Human Societies, by Jared Diamond, a book that tries to explain, from a biological and environmental perspective, the technological hegemony that Eurasian civilizations have had through centuries. And, additionally, The Descent of Man, by Grayson Perry, who explores the concept of masculinity and the restrictiveness of male gender roles in society.
What do you enjoy doing during your free time?
I have an active social life and to travel as much as I can. I also practice sports four to five days a week, mainly boxing and the gym, although I would love to have time for other martial arts. I love to cook and consider myself a bit of a foodie. And another passion of mine is the opera, where I try to go as much as I can.
Which advice would you give a junior lawyer?
I do not believe there is a universal formula to be a successful lawyer. The only piece of advice I could give to a junior lawyer would be: "Take your time to decide what you are really passionate about. This is a long-distance race, so you really have to be willing to put the effort in and make sacrifices and you can only do that successfully, if you really enjoy what you do."