Robin van Kleeff
Contacto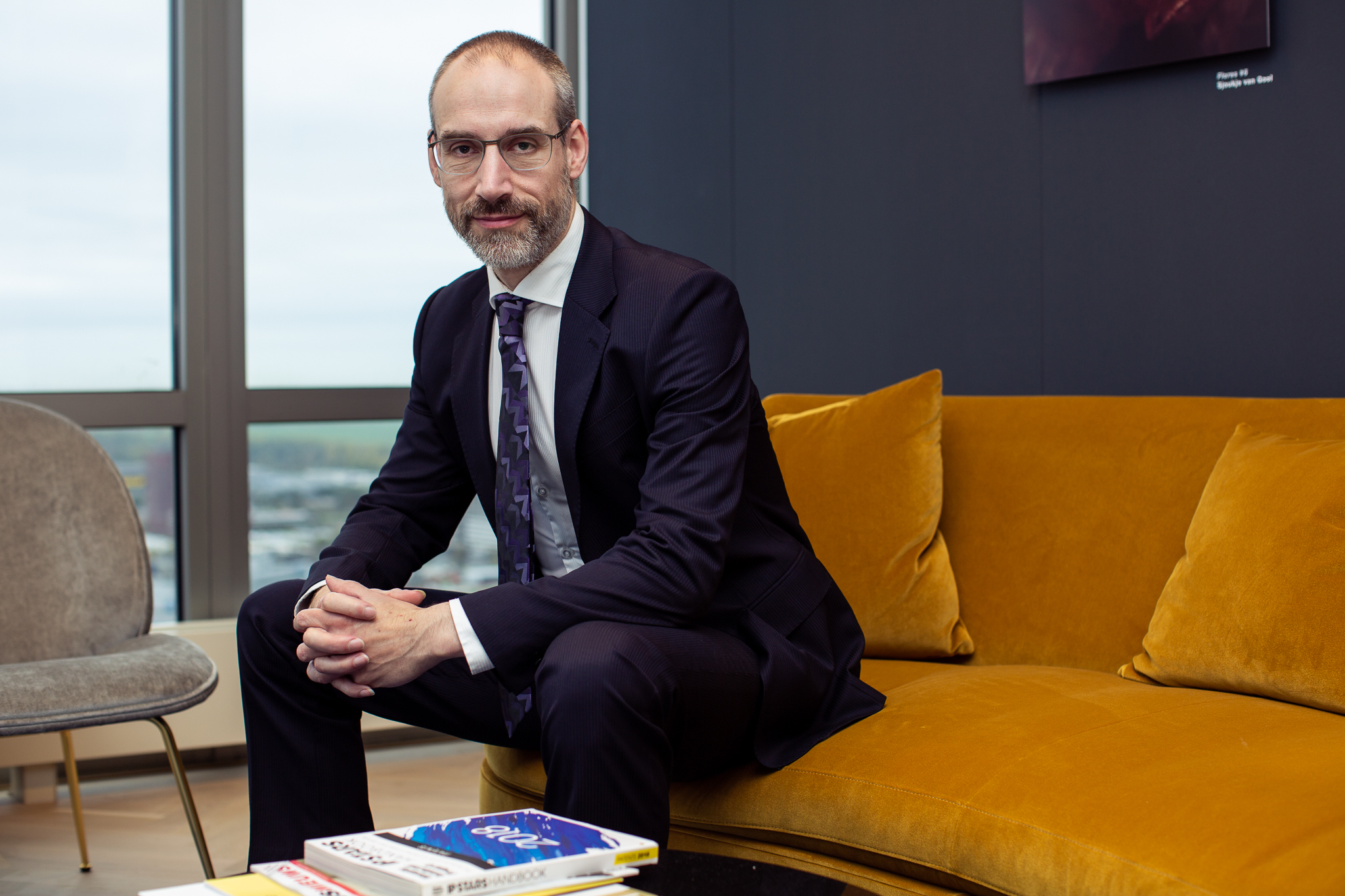 Robin's practice has a strong focus on technologically complex patent, trademark and copyright cases. In addition to his LLM, Robin obtained an MSc in Human Movement Sciences. Robin's clients appreciate his technical insight and his ability to explain their business-critical technology to the courts in plain language.
Robin has registered Intellectual Property Law as his principal legal practice areas in the Netherlands Bar's register of legal practice areas (rechtsgebiedenregister). Based on this registration, he is required to obtain ten training credits per calendar year in this principal legal practice area in accordance with the standards set by the Netherlands Bar.
REPRESENTATIVE MATTERS

ASML v. Nikon.

Represented ASML in a worldwide patent dispute regarding semiconductor lithography.
Royal Philips v. Handset manufacturers. Represented Philips in patent litigation against unlicensed handset manufacturers.

Intervet v. Merial. 

Represented Intervet in a patent dispute in relation to Intervet's porcine vaccine against Post-Weaning Multisystemic Wasting Syndrome (PMWS).

Abbott v. Bayer.

 Represented Abbott in a patent dispute regarding Abbott's anti-TNFα antibody.

BREIN v. Internet Access Providers (The Pirate Bay).

Represented BREIN and its associated right holders in groundbreaking court cases concerning the largest BitTorrent website.

React v. various ISPs.

Represented anticounterfeit organisation React in proceedings against ISPs regarding the online sale of counterfeit luxury watches and clothing.

PROFESSIONAL AFFILIATIONS

International Association for the Protection of Intellectual Property (AIPPI)
Association for Litigators in the Field of Intellectual Property in the Netherlands (VIEPA)
Dutch Association for Copyright (VvA)

PUBLICATION

Intellectuele eigendom voor de MKB-accountant, Leidraad voor de accountant afl. 121 – januari 2021.
"The unintended effect of compulsory licenses", Intellectual Property Expert Group, patent blog, May 2021.
Contáctenos
Dirección:
Rembrandt Tower, 30th floor
Amstelplein 1
1096 HA Amsterdam
The Netherlands
Dirección:
P.O. Box 94361
1090 GJ Amsterdam
The Netherlands
Datos
Idiomas
Neerlandés, Inglés, Francés, Alemán
Formación
Vrije Universiteit Amsterdam (LLM, 2007)
Vrije Universiteit Amsterdam (MSc, Human Movement Sciences, 2007)