Wilbert Derks
"Absolute stand-out" Wilbert Derks "has in-depth understanding of all proceedings before the EPO and national patent office».

IAM Patent 1000
Contacto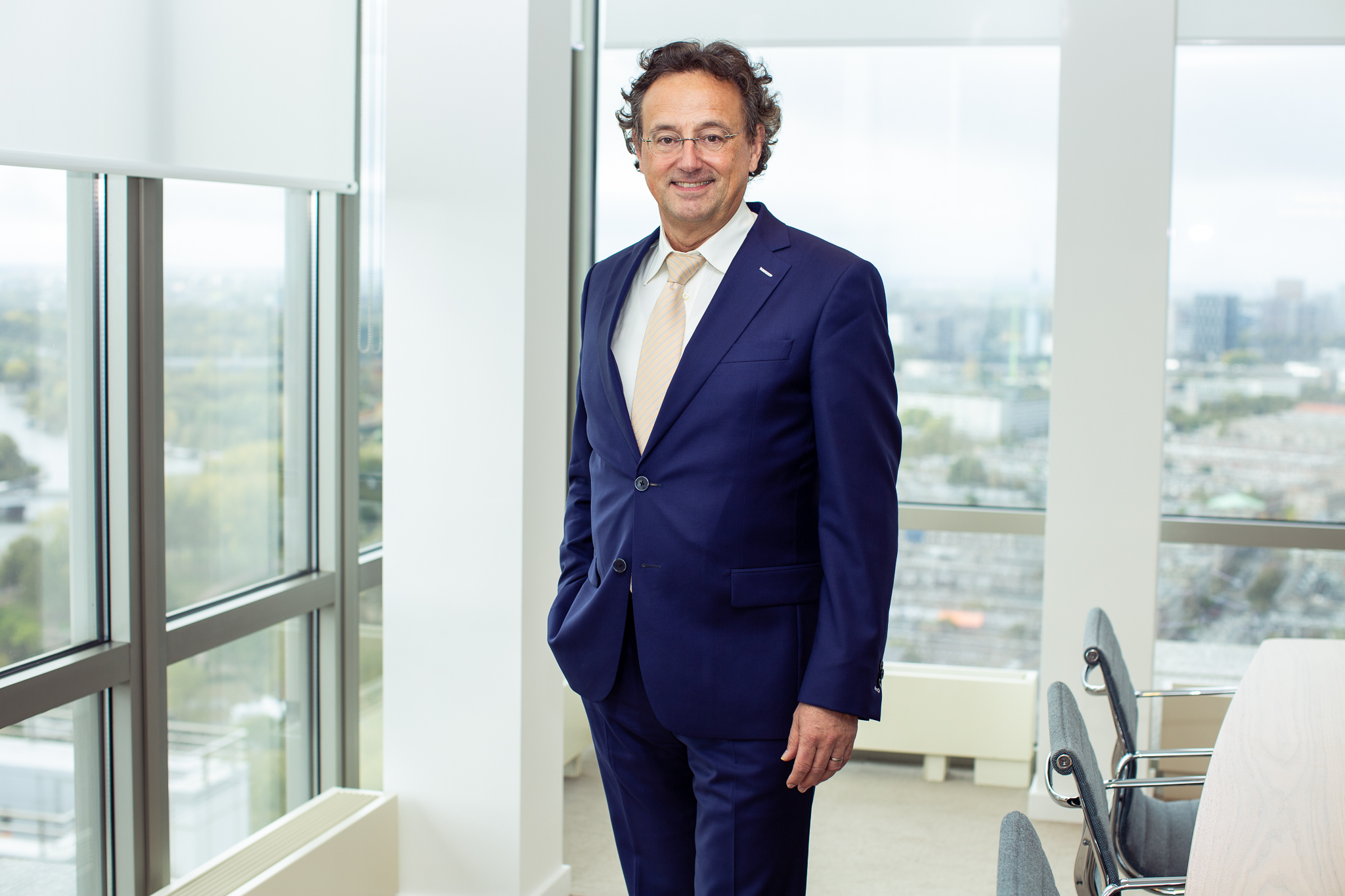 "Absolute stand-out" Wilbert Derks "has in-depth understanding of all proceedings before the EPO and national patent office».

IAM Patent 1000
Wilbert is a physical chemist and a European and Dutch Patent Attorney. Wilbert's practice covers all aspects of patent procurement, including patent drafting, prosecution and in particular oppositions and appeals before the European Patent Office (EPO). Wilbert also advises on IP strategy for research and development, strategic IP portfolio management and competitive environment analysis including freedom to operate opinions and product clearance opinions. Wilbert is also experienced in patent litigation support work. Clients include multinationals as well as smaller, local companies and start-up companies.
Wilbert is experienced in the fields of coatings, fibers and fiber containing products, polymer synthesis and processing, engineering plastics, composite materials, adhesives, catalysts for the oil processing industry and polymerisation, chemical process technology, general organic chemistry, pharmaceuticals, in particular also in bio-based economy subjects including capturing and conversion of carbon-dioxide, bio-based fuels, additives and materials, recycling and alternative non-fossil energy.
Wilbert previously worked at a leading international IP law firm. Prior to this he was an in-house patent attorney at DSM, where he coordinated a number of multinational disputes in Japan, the US, Canada and Europe.
REPRESENTATIVE MATTERS

Procurement of IP rights. Conducting patentability searches and evaluations and the drafting of patent applications. Representing clients before the various patent offices and coordinating patent prosecution in designated countries throughout the world and in particular representing clients in opposition proceedings and appeals before the EPO. Clients include, amongst others, Allnex, Akzo-Nobel, Albemarle, Borealis, DSM, Metadynea and a number of smaller businesses and start-ups.
Competitor analysis and freedom to operate opinions. Monitoring and analysing client competitors' patenting behaviour and developments in technology, providing freedom to operate advice for research and development projects and providing patent clearance opinions for new products.

IP counselling.

Based on thorough IP portfolio analyses, providing IP portfolio management and strategy advice, and offering clients advice to maximize return on investment.

IP harvesting.

Investigate client technology to identify patenting opportunities. Due diligence and Valorisation. Analyzing patent portfolios to assess the legal status, assessment of its value and any potential problems of validity and enforceability.

Assisting clients in finding licensing opportunities, drafting license agreements and representing clients in licensing negotiations.

Litigation support.

Providing technical reports for submission in legal proceedings, such as validity analyses or infringement assessments, supporting attorneys in drafting trial briefs.

PROFESSIONAL AFFILIATIONS

Institute of Professional Representatives Before the European Patent Office (EPI)
Dutch Patent Attorney Association
European Patent Litigators Association (EPLIT)

WHAT OTHERS SAY

"Wilbert studies subjects in depth, thoroughly grasps new concepts, asks critical questions and has made significant contributions to his clients' patent positions through his ingenuity and business-oriented advice."

IAM Patent 2022

"He is always available to answer questions, provide honest opinions and guide clients through the patent jungle. His technical knowledge is extensive and he gives practical, objective advice that considers individual business models and purposes."

IAM Patent 1000 2021

"Energetic professional with a razor-sharp intellect and acute physical chemistry expertise. Wilbert always asks the right questions and finds the right answers. He can take a difficult problem and deliver clear-cut solutions." IAM Patent 1000 2020
"A real asset on a project team because he is someone you can interact with on a business level"

IAM Patent 1000 2019

Derks "exhibits mastery of substantive legal matters and great client management and counselling skills".

IAM Patent 1000 2017

"Chemistry wonder Wilbert Derks is hailed for his "amazing technical knowledge and ingenuity". "He really gets to grips with the essence of an invention and is creative when it comes to formulating claims – he can get patents granted where others simply can't." I

A

M Patent 1000 2016
"Absolute stand-out" Wilbert Derks "has indepth understanding of all proceedings before the EPO and national patent office" IAM Patent 1000 2014
"Physical chemist Wilbert Derks comes highly recommended as another astute portfolio management strategist" IAM Patent 1000 2013
Recommended prosecution individual; "Wilbert Derks focuses on prosecution, freedom-to-operate analysis and litigation support. His chemistry background makes him well acquainted with the fields of catalysts, plastics, coatings and composite materials, to name a few." IAM Patent 1000 2012
Contáctenos
Dirección:
Rembrandt Tower, 30th Floor
Amstelplein 1
1096 HA Amsterdam
The Netherlands

Dirección:
P.O. Bo 94361
1090 GJ Amsterdam
The Netherlands

Datos
Idiomas
Neerlandés, Inglés, Alemán
Formación
SBO Certificate for UPC qualification (2016)
European Patent Attorney, CEIPI (1994)
Dutch Patent Attorney (1993)
Technical University of Eindhoven, The Netherlands (Post Doctoral Course, Polymer Technology, 1987)
University of Nijmegen, The Netherlands (cum laude, 1986; Analytical chemistry and Solid state chemistry)