Dr. Sandra Stolzenburg-Wiemer
"The team deserve five stars out of five – they provide clear answers and find solutions where others have failed, and always point out the risks and never shy away from difficult topics. They are down to earth, but highly skilled at the same time."

World Trademark Review 1000: The World´s Leading Trademark Professionals 2021
Contacto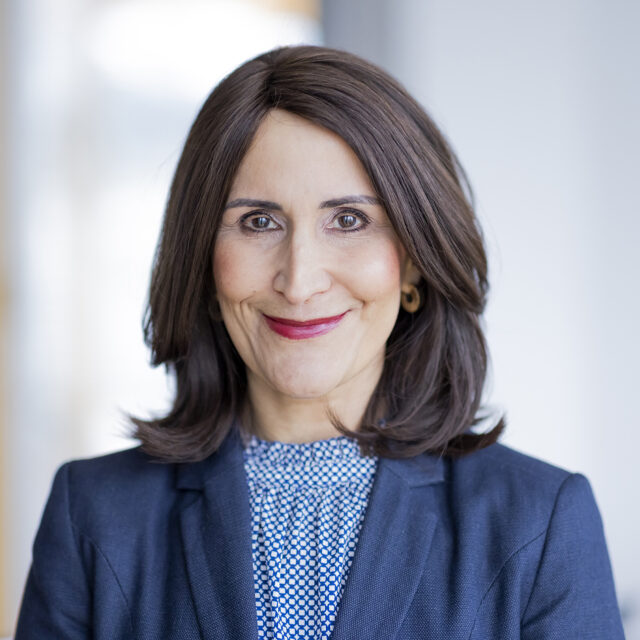 "The team deserve five stars out of five – they provide clear answers and find solutions where others have failed, and always point out the risks and never shy away from difficult topics. They are down to earth, but highly skilled at the same time."

World Trademark Review 1000: The World´s Leading Trademark Professionals 2021
Sandra Stolzenburg-Wiemer, admitted as an attorney since 2001, advises and represents German and international clients out-of-court as well as in court in all relevant aspects of unfair competition law (with a particular focus on unfair imitation of products and packaging), design and trademark law (incl. advise on grey market imports and customs border seizures), media, personal rights and copyright law, as well as on issues of cosmetic labeling, marketing and advertising measures (incl. the law on the advertising of pharmaceutical and medicinal products). In this context she gained extensive litigation experience, in particular with preliminary proceedings, and also significant experience in strategic and contractual counseling and in negotiating settlements. She has also considerable expertise in conducting trademark or design related applications, oppositions and cancellation proceedings before the German Patent and Trademark Office (DPMA) and the European Union Intellectual Property Office (EUIPO).
Her clients come from various sectors, including consumer and electronic goods, retail, cosmetics, accessories, watches and jewelry, fashion and footwear, design furniture and lamps, pharmaceuticals and medical products, food and beverages.
Sandra studied at the Universities of Münster, Barcelona and Heidelberg. Following her 1st State Exam she completed her legal clerkship in the district of the Higher Regional Court Düsseldorf. Following her legal clerkship and 2nd State Exam, she worked as a research fellow at the Institute of Civil, Commercial and Corporate Law at the University of Düsseldorf, where she obtained also her PhD. Her doctoral thesis on a topic related to media law dealt with the issues of providing legal advice, unfair competition and constitutional law. Afterwards, Sandra practised for several years in a large international law firm, advising and representing German and international clients especially on matters of trademark law, unfair competition law as well as on media and copyright law.
Having spent several months of her legal clerkship in a large commercial law firm in San Francisco and due to a five-year stay in Houston for family reasons she has gained intensive intercultural experience in the USA.
Sandra has published and lectured on various topics relating to media, copyright and trademark law.
Contáctenos
Dirección:
Steinstraße 20
40212 Düsseldorf
Germany
Dirección:
Steinstraße 20
40212 Düsseldorf
Germany
Datos
Idiomas
German, English, French, Spanish, Greek
Formación
Dr. jur. (PhD) University of Düsseldorf (2003)
Higher Regional Court of Düsseldorf (Law, 1998)
University of Heidelberg (1992)
Universidad de Barcelona, Spain (1991/92)
University of Münster (1989)