Michiel de Baat
A forward thinker who provides timely advice tailored around a fine understanding of your commercial aims. He is excellent value, too.

IAM Patent 1000
Contacto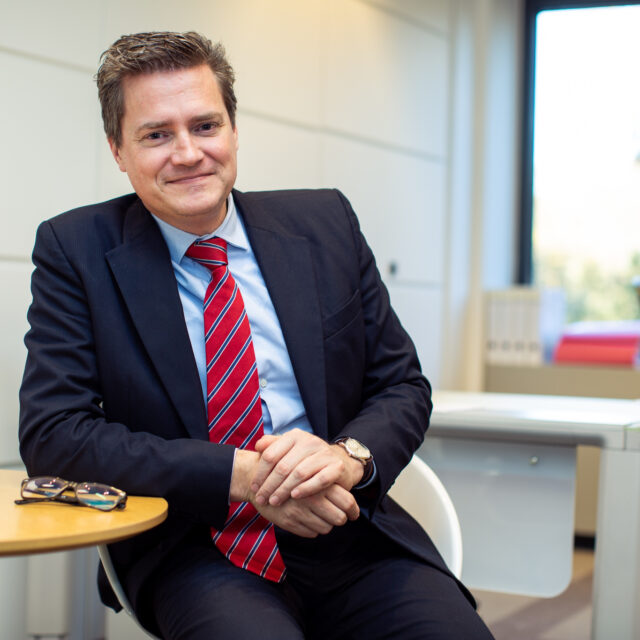 A forward thinker who provides timely advice tailored around a fine understanding of your commercial aims. He is excellent value, too.

IAM Patent 1000
Counsel
Agente de Patentes
Michiel de Baat is a European, Dutch and Belgian Patent Attorney.  Michiel's practice focuses on the mechanical engineering, such as medical devices, agriculture and horticulture, oil (offshore) and automotive. In addition to the drafting of patents and patent prosecution before the different official patent bodies, he advices on infringement in both The Netherlands and Belgium. With an eye for detail, he will as legal specialist get the best results for his clients within the formal framework. He was involved in over a dozen American and Japanese patent infringement cases.
Michiel will always involve the commercial aspects of the invention into a successful strategy. He has in depth knowledge of tax issues, tax facilities, national and international licensing.
Before joining HOYNG ROKH MONEGIER, Michiel worked for over ten years at several patent firms in The Netherlands and Belgium.
REPRESENTATIVE MATTERS

Account manager of a 300+ European patent application portfolio including several European Oppositions for an American multinational.
US (ITC, District Court, PTAB) and Japanese patent cases (infringement & validity).
ASML v. Nikon: Technical support for ASML with respect to alleged infringement of several immersion lithography patents (2016-2019).
Seizure and counterfeiting. Michiel is a registered court expert and conducted several seizures.

PROFESSIONAL AFFILIATIONS

Institute of Professional Representatives Before the European Patent Office (EPI)
Dutch Patent Attorney Association
Association of Corporate Growth (ACG)

WHAT OTHERS SAY

 De Baat produces "subtle, smart work and is strategically very intelligent and a formidable opponent".

IAM Patent 1000 2019

 "Provides excellent value due to his top-notch technical and strategic skills."

IAM Patent 1000 2017

 "A forward thinker who provides timely advice tailored around a fine understanding of your commercial aims. He is excellent value, too."


IAM Patent 1000 2016

 "Head and shoulders above the rest." IAM Patent 1000 2014
Contáctenos
Dirección:
Rembrandt Tower, 30th floor
Amstelplein 1
1096 HA Amsterdam
The Netherlands

Dirección:
P.O. Box 94361
1090 GJ Amsterdam
The Netherlands

Datos
Idiomas
Neerlandés, Inglés, Francés, Alemán
Formación
Exam for Accredited Belgian Patent Agents (2006)
European Qualifying Examination for European patent attorneys (2005)
Qualifying examination for Dutch patent Attorneys (2004)
Leiden University, law (2000)
Leiden University, physics (1999)