Michiel de Baat
A forward thinker who provides timely advice tailored around a fine understanding of your commercial aims. He is excellent value, too.

IAM Patent 1000
Contacto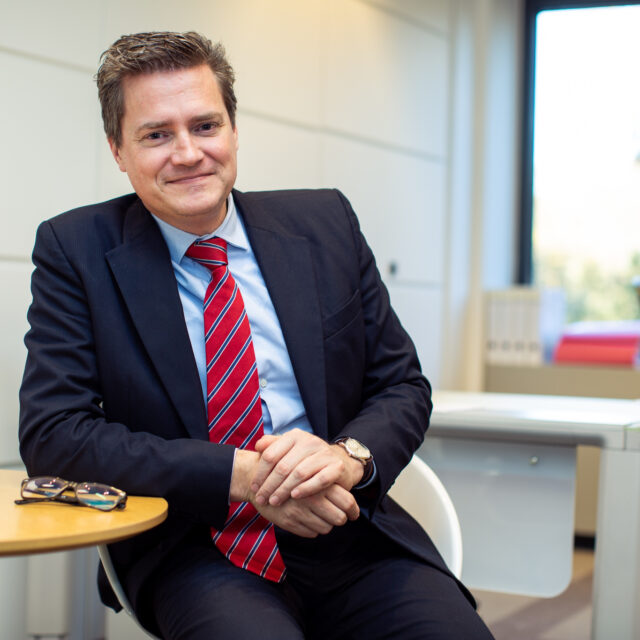 A forward thinker who provides timely advice tailored around a fine understanding of your commercial aims. He is excellent value, too.

IAM Patent 1000
Michiel de Baat is a European, Dutch and Belgian Patent Attorney. He joined the firm in 2013 and brings 20 years of experience as Patent Attorney. His practice focuses on the mechanical engineering, medical devices, agriculture and horticulture, (offshore) oil and automotive sectors.
Numerous national and international clients have entrusted Michiel with the defence of their patent portfolios. Michiel regularly represents clients in Dutch and Belgian patent infringement proceedings and has experience managing US (ITC, DC, PTAB) and Japanese (Tokyo High Court) patent infringement and validity cases. He also has experience before the European Patent Office (EPO), including the Opposition Division.
Michiel has an eye for detail, especially the commercial aspects of inventions, and consistently strives to obtain the best results for his clients.
Prior to joining HOYNG ROKH MONEGIER in 2013, Michiel worked for over ten years at several patent law firms in the Netherlands and Belgium. He was promoted to the partnership in January 2022.
Contáctenos
Dirección:
Rembrandt Tower, 30th floor
Amstelplein 1
1096 HA Amsterdam
The Netherlands

Dirección:
P.O. Box 94361
1090 GJ Amsterdam
The Netherlands

Datos
Idiomas
Neerlandés, Inglés, Francés, Alemán
Formación
Exam for Accredited Belgian Patent Agents (2006)
European Qualifying Examination for European patent attorneys (2005)
Qualifying examination for Dutch patent Attorneys (2004)
Leiden University, law (2000)
Leiden University, physics (1999)