Michiel de Baat
A forward thinker who provides timely advice tailored around a fine understanding of your commercial aims. He is excellent value, too.

IAM Patent 1000
Contact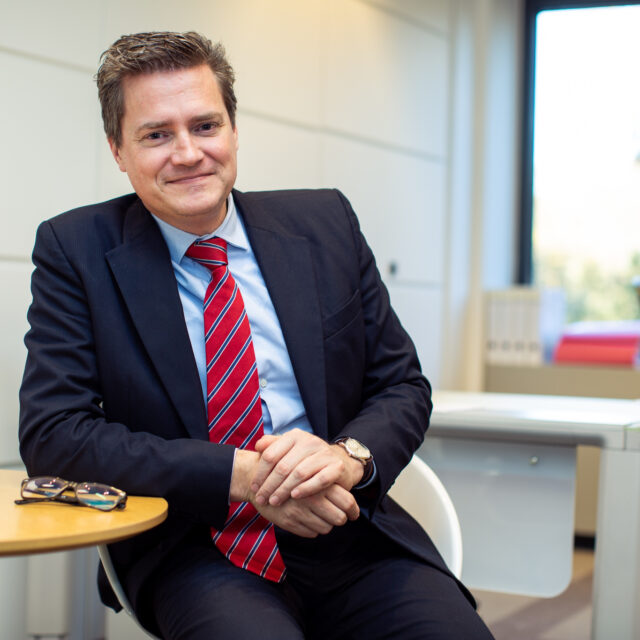 A forward thinker who provides timely advice tailored around a fine understanding of your commercial aims. He is excellent value, too.

IAM Patent 1000
Michiel de Baat is a European, Dutch and Belgian Patent Attorney. Michiel represents clients in Dutch and Belgian patent infringement procedures. He oversaw and managed over a dozen US and Japanese patent infringement (ITC, DC, Tokyo High Court) and validity (PTAB) cases. He uses his experience from patent litigation in patent prosecution before the European patent office (EPO) as well as in Opposition. A number of national and international clients have entrusted Michiel with the representation of their portfolios of 50+ applications.
With an eye for detail, especially the commercial aspects of the invention, he will as legal specialist get the best results for his clients within the formal framework.
Michiel's practice focuses on the mechanical engineering, such as medical devices, agriculture and horticulture, oil (offshore) and automotive.
Before joining HOYNG ROKH MONEGIER, Michiel worked for over ten years at several patent firms in The Netherlands and Belgium.
Visit us
Visiting address:
Rembrandt Tower, 30th floor
Amstelplein 1
1096 HA Amsterdam
The Netherlands

Postal address:
P.O. Box 94361
1090 GJ Amsterdam
The Netherlands

The facts
Languages
Dutch, English, French, German
Education
Exam for Accredited Belgian Patent Agents (2006)
European Qualifying Examination for European patent attorneys (2005)
Qualifying examination for Dutch patent Attorneys (2004)
Leiden University, law (2000)
Leiden University, physics (1999)