Dr. Tung-Gia Du
HOYNG ROKH MONEGIER is "precise and creative, with a fantastic team who all deliver top-quality work. Their legal skills and patent litigation experience are outstanding, while their ability to understand complex technology and to engage in direct discussions with engineers is impressive. They also have a very good understanding of complex business needs and their advice is always down to earth and practical."

IAM Patent 1000
Contact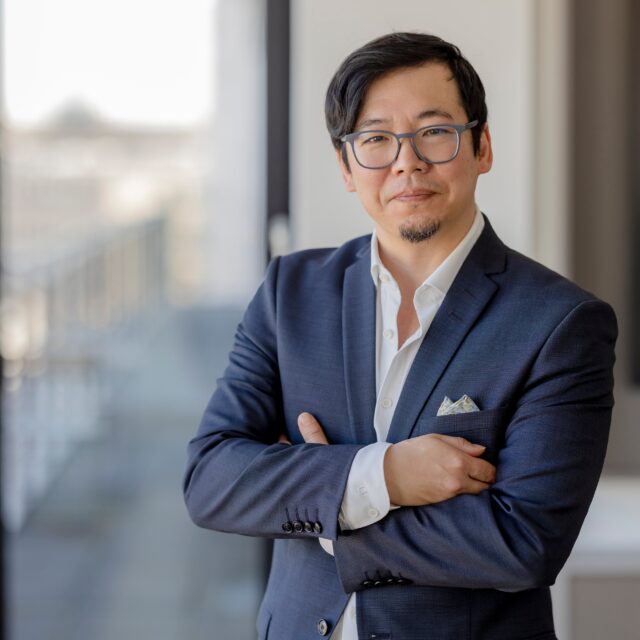 HOYNG ROKH MONEGIER is "precise and creative, with a fantastic team who all deliver top-quality work. Their legal skills and patent litigation experience are outstanding, while their ability to understand complex technology and to engage in direct discussions with engineers is impressive. They also have a very good understanding of complex business needs and their advice is always down to earth and practical."

IAM Patent 1000
As a specialist in biochemistry, biotechnology, medical devices and pharmacy, Dr. Tung-Gia Du advises clients on national and cross-border patent litigation. His focus is on patent infringement disputes and the strategic advice regarding invalidity proceedings before the German Federal Patent Court, the European Patent Office and the Technical Board of Appeal. His expertise lies in inventions in the area of antibody technology, biologics and biosimilars.
Dr. Tung-Gia Du obtained his master in biology and his doctorate in biochemistry at the Ludwig-Maximilians-University Munich. He completed his training as a German patent attorney in a renowned patent law firm, at the German Patent and Trademark Office, at the Regional Court Munich and at the Federal Patent Court. Subsequently, he obtained his qualification as a European Patent Attorney.
Before joining HOYNG ROKH MONEGIER, Dr. Tung-Gia Du worked for several years as a patent attorney in two law firms in Munich specializing in intellectual property.
PROFESSIONAL AFFILIATIONS

Institute of Professional Representatives Before the European Patent Office (EPI)
German Chamber of Patent Attorneys
International Federation of Intellectual Property Attorneys (FICPI)

PUBLICATIONS

Du T.-G., Jellbauer S., Müller M., Schmid M., Niessing D., and Jansen R.-P. Nuclear transit of the RNA-binding protein She2p is required for translational control of localized ASH1 mRNA. EMBO reports 9, 8, 781–787
Du T.-G., Schmid M., Jansen R.-P. Why cells move messages: The biological functions of mRNA localization. Semin Cell Dev Biol. 2007 Apr;18(2):171-7.
Heuck A., Du T.-G., Jellbauer S., Richter K., Kruse C., Jaklin S., Müller M., Buchner J., Jansen R.-P., Niessing D. Monomeric Myosin V Uses two Binding Regions for the Assembly of Stable Translocation Complexes. Proc Natl Acad Sci U S. 2007 Dec 11;104(50):19778-83.
Schmid M., Jaedicke A., Du T.-G., Jansen R.-P. Coordination of endoplasmic reticulum and mRNA localization to the yeast bud. Curr Biol. 2006 Aug 8;16(15):1538-43.
Schmitz-Linneweber C., Regel R., Du T.-G., Hupfer H., Herrmann R.G., Maier R.M. The plastid chromosome of Atropa belladonna and its comparison with that of Nicotiana tabacum: the role of RNA editing in generating divergence in the process of plant speciation. Mol Biol Evol. 2002 Sep;19(9):1602-12.
Bezoek ons
Bezoekadres:
Steinstraße 20
40212 Düsseldorf
Germany
Postadres:
Steinstraße 20
40212 Düsseldorf
Germany
Info
Talen
German, English, Spanish, French, Chinese
Opleiding
University of Hagen (European Patent Attorney 2014)
University of Hagen (Law for patent attorneys, 2010)
LMU Munich (Biology, Phd., 2007)
LMU Munich (Diploma in Biology, 2003)