Patricia Perrey
"The team deserve five stars out of five – they provide clear answers and find solutions where others have failed, and always point out the risks and never shy away from difficult topics. They are down to earth, but highly skilled at the same time."

World Trademark Review 1000: The World´s Leading Trademark Professionals 2021
Contact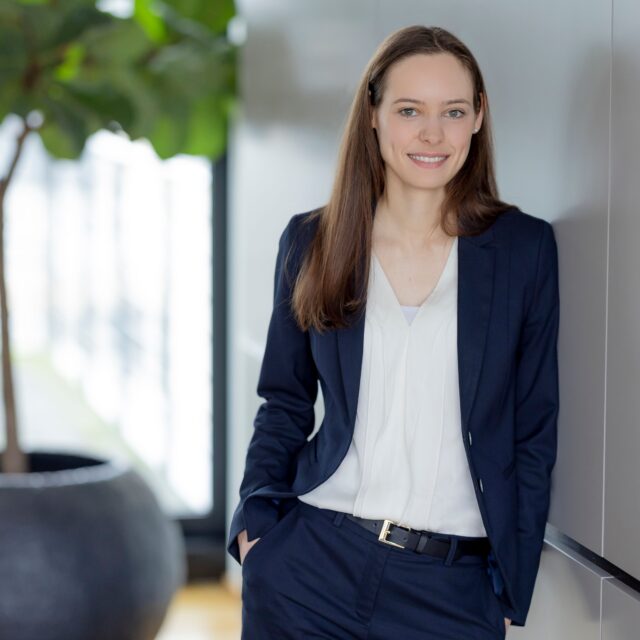 "The team deserve five stars out of five – they provide clear answers and find solutions where others have failed, and always point out the risks and never shy away from difficult topics. They are down to earth, but highly skilled at the same time."

World Trademark Review 1000: The World´s Leading Trademark Professionals 2021
Patricia Perrey advises and represents national and international clients in various areas of intellectual property law. The focus of her work is on advising and litigating in the areas of trademark, design and competition law.
Patricia studied law at the University of Bayreuth with a focus on intellectual property and competition. During her legal clerkship at the Higher Regional Court of Düsseldorf, she gained experience in intellectual property law at a well known law firm in Düsseldorf specializing in intellectual property law.
Patricia worked for HOYNG ROKH MONEGIER as a research assistant from end of 2021 until end of 2022.
Bezoek ons
Bezoekadres:
Postadres:
Steinstraße 20
40212 Düsseldorf
Germany

Info
Talen
German, English, French
Opleiding
2nd State Exam Düsseldorf (2021)
1st State Exam Bayreuth (2018)