Erik Lumens
"HOYNG ROKH MONEGIER sits at the top table when it comes to patent practice both in the Netherlands and internationally."

IAM Patent 1000
Kontakt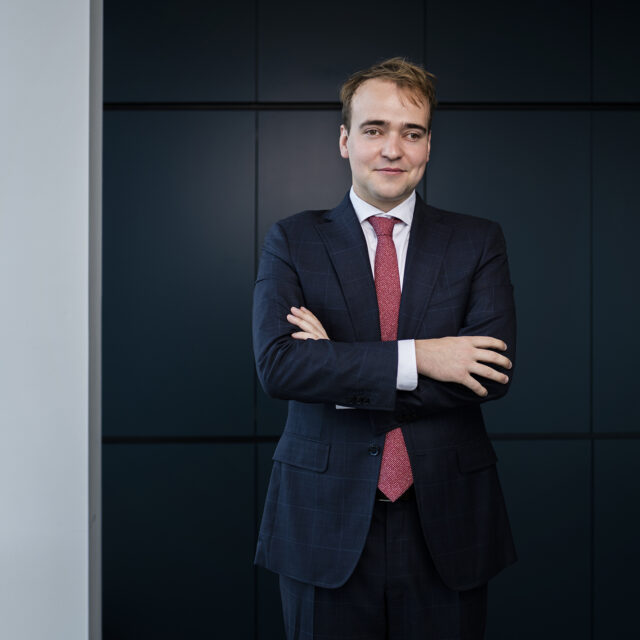 "HOYNG ROKH MONEGIER sits at the top table when it comes to patent practice both in the Netherlands and internationally."

IAM Patent 1000
Senior Associate
Patent Attorney
Erik is a European, Dutch and Belgian Patent Attorney, with a broad practice encompassing patent drafting, prosecution, counselling, and litigation. He has experience in telecommunications, automotive technology, cryptography, semiconductor chips, lithography, computer design, neural networks, and mechanical inventions.
Erik has represented multiple clients in Dutch and French infringement proceedings and has worked on Japanese (Tokyo High Court) patent infringement and validity cases. Furthermore, he worked on several validity proceedings in Germany on patents related to automotive technology. He also has experience before the European Patent Office (EPO), including oppositions and appeals.
Numerous high-tech startups have entrusted Erik with the management of their patent portfolio. These startups are active in quantum computing, neural networks, freeze-drying, haptic technology and lithography. Furthermore, Erik works for various multinationals in the defence and expansion of their patent portfolios.
He studied at the University of Utrecht, obtaining a double Bachelor's degree in Physics and Mathematics, and a double Master's degree in Theoretical Physics and Mathematical Sciences. His studies focused primarily on high-energy physics and differential geometry. His master's thesis was directed at the relationship between certain problems in String Theory and Algebraic Geometry.
Kontakt
Besucheradresse:
Rembrandt Tower, 30th Floor
Amstelplein 1
1096 HA Amsterdam
The Netherlands
Anschrift:
P.O. Box 94361
1090 GJ Amsterdam
The Netherlands
Fakten
Sprachen
Niederländisch, Englisch, Französisch, Deutsch
Ausbildung
Utrecht University, Theoretical Physics (MSc) (2013-2016)
Utrecht University, Mathematical Sciences (MSc) (2013-2016)
Utrecht University, Physics (BSc) (2010-2013)
Utrecht University, Mathematics (BSc) (2010-2013)