Dr. Johan Elkenbracht
Kontakt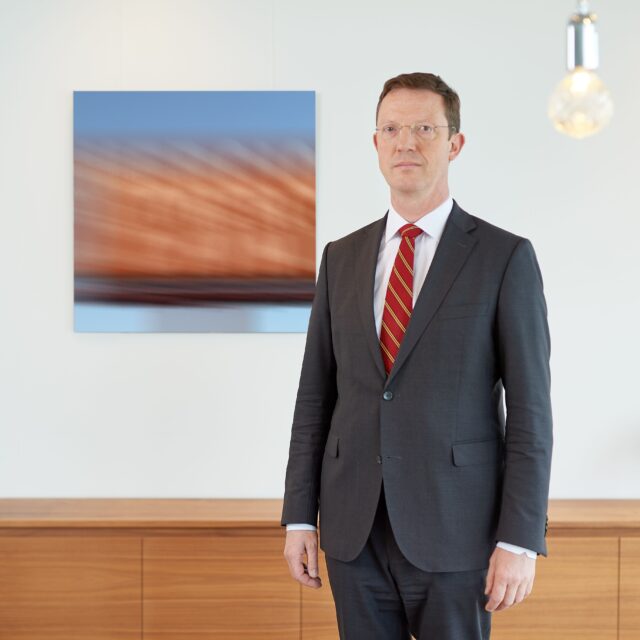 Johan Elkenbracht is a European and Dutch Patent Attorney. Johan's practice covers all aspects of patents, including prosecution and litigation. He has extensive experience in proceedings before the European Patent Office (EPO), including oppositions and appeals, and in proceedings before the Dutch Patent Court. Johan's practice focuses on life sciences, process technology, general chemistry and materials.
Johan is an all-round patent attorney, especially due to his combined prosecution and litigation experience and his back-ground as in-house counsel. He is well-versed in complex cases, where he gets to the core of the issues and persists until a solution is found.
Johan's clients include multinationals, as well as small and medium enterprises.
Before joining HOYNG ROKH MONEGIER in 2014, Johan worked for more than 16 years as an in-house patent attorney for a multinational in life sciences and materials, where he held the position of senior patent counsel.
Johan is a senior lecturer at the Dutch Institute for Patent Attorneys.
REPRESENTATIVE MATTERS

Procurement of patent rights. Conducting patentability evaluations and drafting patent applications. Representing clients before the EPO and coordinating patent prosecution in

designated

countries throughout the world.

Oppositions, appeals and invalidation actions

. Representing clients in opposition proceedings and appeals before the EPO (offensive and defensive) and coordinating invalidation and similar actions (offensive and defensive) worldwide.
Validity and Infringement assessments. Providing freedom to operate advice and product clearance.

Patent Strategy.

Advising clients on all aspects of patent strategy, including e.g. filing, litigation and licensing strategy, in alignment with the clients' business strategy and goals. Analysis of patent portfolios of clients and third parties, identifying opportunities and threats, and finding solutions.
Litigation. Collaborating with attorneys in patent litigation, including providing validity analyses and infringement assessments, and supporting attorneys in drafting trial briefs and reports for use in legal proceedings.

PROFESSIONAL AFFILIATIONS

Institute of Professional Representatives Before the European Patent Office (EPI)
Dutch Patent Attorney Association
The International Association for the Protection of Intellectual Property (AIPPI)

PUBLICATIONS

A method for mechanical generation of radio frequency fields in nuclear magnetic resonance force microscopy, J. Wagenaar, A. den Haan, R. Donkersloot, F. Marsman, M. de Wit, L. Bossoni, T. Oosterkamp, Rev. Appl. Vol 7 p.02419, Feb. 2017.
J.J.T. Wagenaar, A.M.J. Den Haan, R.J. Donkersloot, T.H. Oosterkamp, "A magnetic resonance force detection apparatus and associated methods", patent application WO/2017/149024, Sep. 2017.
Kontakt
Besucheradresse:
Rembrandt Tower, 30th floor
Amstelplein 1
1096 HA Amsterdam
The Netherlands
Anschrift:
P.O. Box 94361
1090 GJ Amsterdam
The Netherlands
Fakten
Sprachen
Niederländisch, Englisch
Ausbildung
Delft University of Technology (PhD, Materials Science and Chemical Technology, 1998)
Delft University of Technology (ir (MSc), Materials Science and Chemical Technology, 1993)