Sophie Micallef
She has the foresight and tactical nous to carry the day when it matters.

World Trademark Review
Kontakt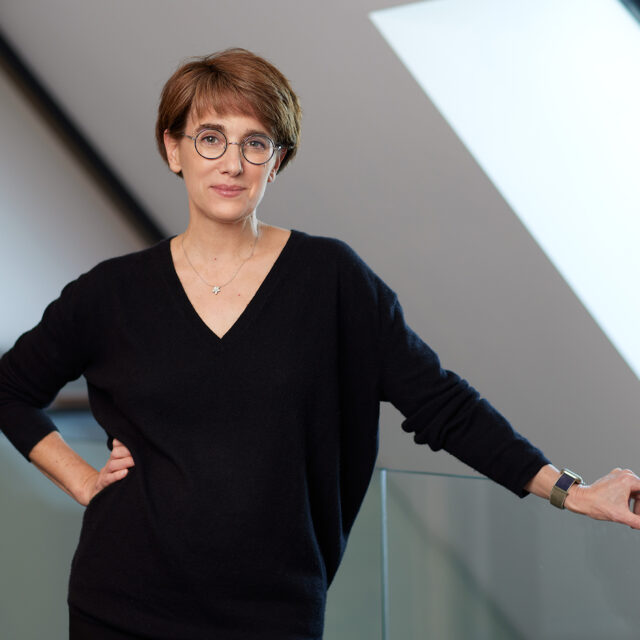 She has the foresight and tactical nous to carry the day when it matters.

World Trademark Review
Sophie has over 25 years of experience in intellectual property litigation and pre-litigation. She acts as claimant or defendant before the French and European jurisdictions. She has a particular expertise in patent law, including employee's inventions litigation, as well as in trademark and design law. She regularly coordinates complex and international proceedings.
Her practice covers IP related disciplines such as unfair competition, misleading advertising, geographical indications etc. She also has developed an expertise in sports law.
Sophie advises and represents international groups as well as small and medium-sized firms active in various industries such as cosmetics, consumers and hygiene products, paper and cardboard industry, telecommunications, tableware, stationery, beverages and e-commerce.
REPRESENTATIVE MATTERS

Represented the world leader in cosmetics in a cross-border trademark litigation and coordinated the European strategy and proceedings.
Represented the world leader in cosmetics in trademark matters before both the French and European courts.
Regularly represents one of the worldwide leaders in the hygiene products industry regarding patent, trademark and designs law. She represented them with success in a contributory patent infringement litigation and recently in design matters.
Represents one of the French mobile telecommunications operators in FRAND litigation proceedings related to SEP.
Obtained legal recognition of a tridimensional trademark's validity protecting a flagship product for a major name in the office supply industry (2015).
Represents one of the major players in the industry of beverages for children with its trademarks defense.
Successfully represented one of the leaders in the tableware industry in the protection of a flagship model after taking over the case before the Paris Court of Appeal.
Represents and advises one of the major players in the online ticket sale against various sports federations, particularly in the context of priority preliminary ruling on constitutionality.
Represented successfully one of the world leaders in the lighting industry in trademark cancellation actions both before a French court and the EUIPO.
Represented a French telephone operator in an employee invention action before the CNIS and French court.

PROFESSIONAL AFFILIATIONS

Association des Avocats de Propriété industrielle (AAPI) – President
Association des Praticiens du droit des Marques et des Modèles (APRAM) – Member of the Supervisory Board
Association Internationale pour la Protection de la Propriété Intellectuelle (AIPPI)
Association des Praticiens Européens des Brevets (APEB)
MARQUES – Member of the Dispute Resolution Team

WHAT OTHERS SAY

"Micallef is smart and detail oriented." I

AM Patent 2023

"Sophie Micallef is very professional, experienced and knowledgeable. She is an "avocat" and the communication was straight forward and easy. She put a lot of time and effort into getting to know the diverse business"

Legal 500 2023

"Sophie gives clear, straightforward and business-oriented advice. She is solutions focused, incredibly knowledgeable, responsive and a pleasure to work with."

World Trademark Review 2023

"Sophie's legal expertise and business mindset are substantially valuable. She has a holistic perspective and always seeks out the best solutions, providing timely and accurate feedback."

World Trademark Review 2022

"Extremely responsive, helpful and effective."

Legal 500 2021 

"Sophie is always well prepared, available to have an open discussion and able to look at the issue from all possible angles. She provides excellent strategic insight and never loses sight of the details."

World Trademark Review 2021

"Pragmatic and always aware of the legal reality, she has a great stable of clients. She always keeps herself up to date on hot topics. Responsive, open-minded and able to think outside the box, she is a highly specialised lawyer with sharp competence." World Trademark Review 2020
"She has the foresight and tactical nous to carry the day when it matters."
World Trademark Review 2019
"Issues concerning non-traditional marks are ably dealt with by the forward-looking Micallef, who always offers a unique take on problematic issues." World Trademark Review 2018
Sophie Micallef is "experienced in setting up and structuring complex IP matters, has thorough analytical skills and is an excellent performer in custom seizure issues and very good in both patent and trademark matters". Legal 500 2017
"Established and reliable IP litigator."

World Trademark Review 2017

Sophie Micallef is "a marvelous lawyer." World Trademark Review 2015
Sophie Micallef "does not hesitate to look for new original angles." Legal 500 2015
"Time and again proved to be invaluable in the most complex trademark issues."
World Trademark Review 2014
Kontakt
Besucheradresse:
33 rue Vivienne
75002 Paris
France
Anschrift:
33 rue Vivienne
75002 Paris
France
Fakten
Sprachen
Französisch, Englisch
Ausbildung
University of Paris II (Panthéon Assas) (DEA, Intellectual Property, 1992, with honors)
University of Paris II (Panthéon Assas) (DEA, Private Law, 1991)