Joscha Torweihe, LL.M. (LSE)
HOYNG ROKH MONEGIER is "precise and creative, with a fantastic team who all deliver top-quality work. Their legal skills and patent litigation experience are outstanding, while their ability to understand complex technology and to engage in direct discussions with engineers is impressive. They also have a very good understanding of complex business needs and their advice is always down to earth and practical."

IAM Patent 1000
Contact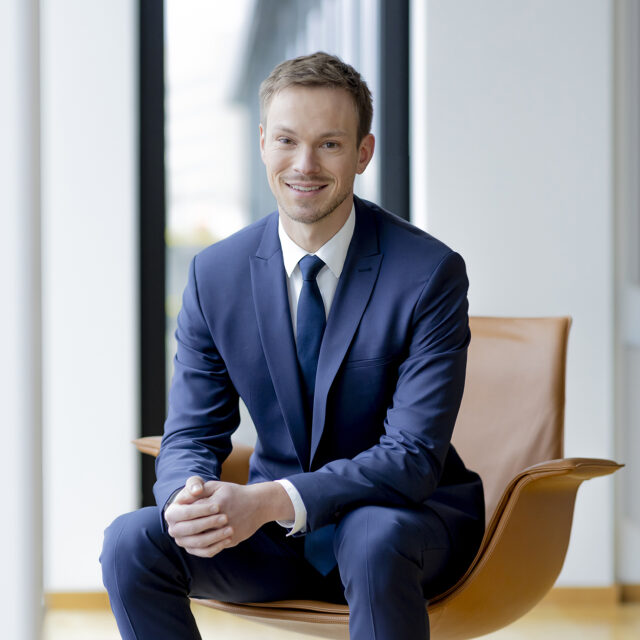 HOYNG ROKH MONEGIER is "precise and creative, with a fantastic team who all deliver top-quality work. Their legal skills and patent litigation experience are outstanding, while their ability to understand complex technology and to engage in direct discussions with engineers is impressive. They also have a very good understanding of complex business needs and their advice is always down to earth and practical."

IAM Patent 1000
Joscha Torweihe advises and represents national and international clients in all areas of intellectual property law, in particular on issues of patent, trademark and competition law. The focus of his work is on strategic advice and litigation in the technical fields of telecommunication and electronics as well as in the area of medical devices and consumer goods.
Joscha Torweihe studied law at the University of Freiburg. After his studies, he began his doctorate with an interim research stay at the University of San Diego (USD), USA. At the same time, he worked for different commercial law firms in Cologne. In 2017, he earned a Master of Laws degree (LL.M.) at the London School of Economics and Political Science (LSE).
During his legal clerkship at the Higher Regional Court of Cologne, Joscha Torweihe focused on trademark and unfair competition law and worked in this area at international law firms with stations in Düsseldorf and Lisbon.
Before joining HOYNG ROKH MONEGIER Joscha Torweihe worked as a research assistant in patent law for an international law firm.
Bezoek ons
Bezoekadres:
Steinstraße 20
40212 Düsseldorf
Germany
Postadres:
Steinstraße 20
40212 Düsseldorf
Germany
Info
Talen
German, English, Spanish
Opleiding
Second State Examination, Cologne (2019)
LL.M., London School of Economics and Political Science (2017)
First State Examination, University of Freiburg (2014)