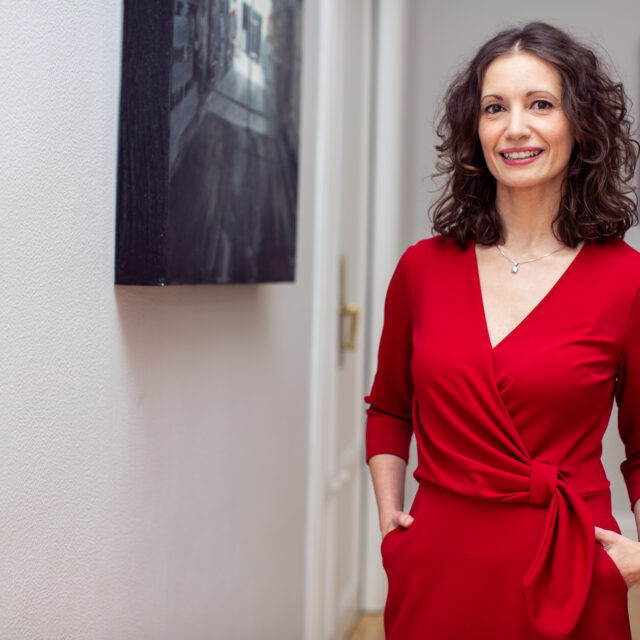 Laura's practice extends to all areas of intellectual property, advising and representing national and international clients across a wide range of sectors in litigation and matters relating to patents -including supplementary protection certificates for medicines-, trademarks, designs, copyrights, as well as related areas such as unfair competition.
She has extensive experience in multi-jurisdictional patent litigation involving complex technologies, especially in the field of life sciences for clients in the pharmaceutical and biotechnology industries.
Before beginning her legal practice as a lawyer, she worked for two years at the Foundation Genoma España for the Development of Genomic and Proteomic Research, where she had the opportunity to get first-hand knowledge of the support needs of the research groups, centers and networks in biotechnology and of biotechnology companies.
REPRESENTATIVE MATTERS

Representing

Ceva

in several patent litigation proceedings against a major competitor in connection with veterinary drugs in the swine area.
Representing

MSD

in unfair competition proceedings against a global competitor in relation to veterinary products.
Regularly advising and representing

Essity

in relation to their IP matters in Spain, including several patent litigation cases against competitors related to the client's hygiene products and dispensing systems.
Represented

Sanofi

in patent litigation against a major competitor relating to monoclonal antibodies for the treatment of hypercholesterolemia.
Represented

Janssen

in patent (SPC) litigation against a major competitor relating to generic medicinal products of a successful antiretroviral drug.
Represented the clothing company

G-Star Raw

in litigation for EU trademark infringement against a well-known fashion group for undue use worldwide of the "RAW" trademark.
Advised

Abbvie

in prelitigation and enforcement of patents relating to a blockbuster biological medicine against biosimilar competition.
Represented French clothing brand

Hartford

in EU trademark infringement and ownership/validity proceedings before the Spanish EU Trademark Court, and parallel Contentious-Administrative litigation, against an optical goods store chain.

PROFESSIONAL AFFILIATIONS

International Association for the Protection of Intellectual Property (AIPPI), Spanish Group
Licensing Executives Society. LES Spain-Portugal
International Trademark Association (INTA)
Association of European Trade Mark Owners (MARQUES)

PUBLICATIONS

"Cuestiones abiertas sobre la aplicación de los requisitos para la concesión de Certificados Complementarios de Protección: la protección del producto por la patente de base y la primera autorización de comercialización", Comunicaciones en Propiedad Industrial y Derecho de la Competencia, issue #86, January-April 2019, CEFI – Instituto de Derecho y Ética Industrial (IDEI). Co-authored with Álvaro Velázquez.
Spanish Chapter (Spain) in Global Patent Litigation: Strategy and Practice (by Willem Hoyng and Frank Eijsvogels), Kluwer Law International. 2014-2019 Supplements. Co-authored with Luis Fernández-Novoa, Jose Antonio Sanmartín, Álvaro Velázquez, Carmen Amor and Mar Conde.
"Spanish imposition", Intellectual Property Magazine, June 2013.
[Commentary to] "SGAE v Mr. Jesús Guerra Calderón. Barcelona Appeals Court, 15th Chamber, Appeal Docket No. 370/10-3, 24 February 2011", E-Commerce Law Reports, Volume 11, issue #2, [2011] ECLR 1-24.
Section about Spain in Patent Litigation Smart Charts™ 2011, Kluwer Patent Law.
Spanish Chapter (Spain) in E-Discovery and Data Privacy. A Practical Guide (by Catrien Noorda and Stefan Hanloser), Kluwer Law International, 2011. Co-authored with Álvaro Velázquez.
"File Sharing: The existence and legality of P2P networks in Spain", E-Commerce Law & Policy, Volume 12, issue #6, June 2010.
"Análisis de la Sentencia de la Audiencia Provincial de Barcelona (Sección 15ª) de 17 de diciembre de 2009, Ryanair Limited v Vacaciones eDreams, S.L.", Comunicaciones en Propiedad Industrial y Derecho de la Competencia, issue #57, January-March 2010, CEFI – Instituto de Derecho y Ética Industrial (IDEI). Co-authored with José Antonio Sanmartín.
"Cooking up a storm – How a soy bean patent grew into Spain's first ruling on the EC biotech directive", Patent World, issue #200, March 2008.
Bezoek ons
Bezoekadres:
C/ Príncipe de Vergara, 36, 5.º dcha.
28001 Madrid
Spain

Postadres:
C/ Príncipe de Vergara, 36, 5.º dcha.
28001 Madrid
Spain

Info
Talen
Spaans, Engels, Frans
Opleiding
Université Paris I Panthéon-Sorbonne (Diplôme d'Etudes Juridiques et Economiques de l'Union Européenne, 2002)
Universidad San Pablo CEU, Madrid (Degree in Community Law, 2002)
Universidad San Pablo CEU, Madrid (Law, 2001)