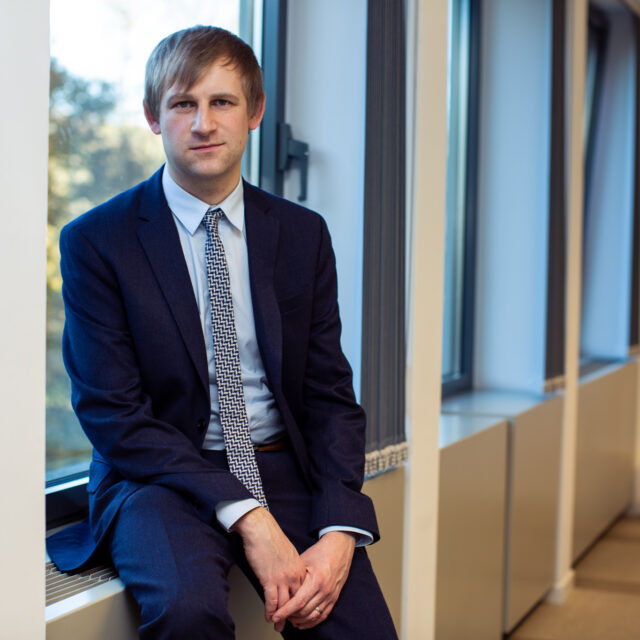 Tim is a senior associate at HOYNG ROKH MONEGIER. His work is focused on all areas of intellectual property law, and also trade secrets, unfair trade practices and customs seizures. He has extensive experience in patent litigation.
Ever since he qualified as an attorney at the Brussels bar and joined the firm in 2010, Tim represented national and international clients in various industries (i.a. life sciences, software, consumer goods). Prior to his qualification as an attorney, Tim worked for one year as a legal researcher in the Interdisciplinary Centre for Law and ICT (ICRI) at the K.U.Leuven.
REPRESENTATIVE MATTERS

Yeda/Teva v. Synthon & Mylan. Representing Yeda and Teva in various proceedings against Synthon and Mylan based on the patent family with regard to glatiramer acetate, the active ingredient of Teva's innovative drug Copaxone®.

Pfizer v. Genentech.

Representing Pfizer in an invalidity attack against some of Genentech's patents on the trastuzumab antibody.

Syngenta.

Representation of Syngenta in litigation regarding its patents on the fungicide azoxystrobin.

ERA Belgium v. The Brokery.

Representation of ERA Belgium in a copyright dispute concerning a software package for the residential real estate industry.
Philips v. Far East Sourcing (Golden Shaver). Representing Philips in litigation regarding copyright and industrial design rights for its well-known Philishave shavers and the European Anti-Piracy Regulation, in particular the possibility to act against goods in transit.

Roquette Frères v. Syral Belgium.

Representation of Roquette Frères in cross-border patent litigation regarding a manufacturing process for maltitol crystals.

Forax v. Diplomatic Card S&B SA.

Represented Forax in a cross-border software copyright infringement and related unfair market practices matter.

Clayton Corporation v. Altachem.

Represented American valve manufacturer Clayton Corporation in multi-jurisdictional patent litigation against Altachem (Lindal Group) regarding an improved, non-sticking valve for use on aerosol cans with 1 component PU foam.
Saint-Gobain v. Soliver. Represented Saint-Gobain in a patent infringement action in connection to a windshield manufacturing process.

PUBLICATIONS

"De Belgische Wet Bedrijfsgeheimen: een algemeen overzicht", I.R.D.I. 2018-3/4.
"The prima facie validity requirement for preliminary enforcement of patent rights" in F. Petillion (ed.), Handhaving van Intellectuele rechten in België. 10 jaar implementatie van de Europese Richtlijn 2004/48, Larcier 2018. Co-authored with Liesbeth Weynants.
"Retention of ownership may prevent exhaustion", Journal of Intellectual Property Law & Practice 2016, Vol. 11, N° 6. Co-authored with Carina Gommers.
Kontakt
Besucheradresse:
Avenue des Nerviens 9-31
Nerviërslaan, 4th Floor
B-1040 Brussels
Belgium

Anschrift:
Avenue des Nerviens 9-31
Nerviërslaan, 4th Floor
B-1040 Brussels
Belgium

Fakten
Sprachen
Niederländisch, Englisch, Französisch, Deutsch
Ausbildung
Northwestern University Pritzker School of Law, (LL.M) (Chicago, 2010)
K.U.Leuven (2008)
Ludwig-Maximilians-Universität (Munich, 2007)
Facultés Universitaires Notre-Dame de la Paix (Namur, 2005)