Diversity & Inclusion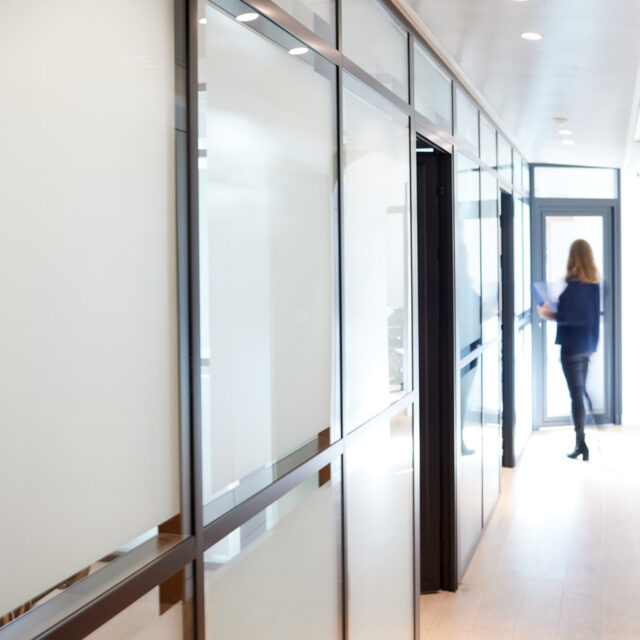 HOYNG ROKH MONEGIER is committed to encouraging a supportive, diverse and inclusive culture among our teams and dedicated to eliminating discrimination.
Our aim is for our firm to be truly representative of all areas of society and for everyone to benefit from equal treatment and opportunity, irrespective of their race, ethnicity, social origin, gender, sexual orientation, age, disability or beliefs. We strive to create a working environment where everyone feels respected and where mutual understanding and open communication are at the core of our relationships.
Our pan-European firm means that naturally, we have a diverse team base. We strongly embrace this diversity as the foundation for our business success as a truly customer-centric company. We believe in the power of diversity as a driver of innovation and growth.
We embrace D&I and we are committed to it as a business. Our D&I policy aims to:
Provide equality, fairness and respect to all people in our employment.
Consciously fight any form of discrimination due to age, ethnicity, disability, gender, marriage status, parental status (e.g. pregnancy, adoption, maternity and paternity), religion or sexual orientation, in particular when selecting candidates for employment, development, promotion, training, salary increase, benefits, grievances and parental leave; create awareness around unconscious bias and how it can affect our relationships.
Nurture a working environment in which respect and dignity are the rule and where attention is paid to potential complaints regarding bullying, harassment, victimisation and unlawful discrimination.
Nurture an open and welcoming environment where people can be their true selves without having to fear the judgment of others.
Educate the members of our firm about our D&I approach and how it is integral to our culture.
Why D&I at HOYNG ROKH MONEGIER

At HOYNG ROKH MONEGIER, we are strongly committed to encouraging equity, diversity and inclusion in our workplace because it is a moral obligation and also because it is advantageous to our business, culture and people. We believe that an inclusive and diverse working environment increases companies' resilience and agility and boosts innovation and performance.

Diversity attracts diversity: demonstrating diversity as an employer, helps us appeal to a wider pool of talent. It will help us to create an increasingly diverse team.
Boosting creativity: a diverse team engenders a creative environment, as team members draw on their own unique experiences. It bolsters innovation, enhances performance and enables the firm to become more 'agile' in its approach.
Being themselves: the ability to express differences is crucial.  Diversity allows people to 'be themselves' in the workplace and gives them a feeling of security.
Client identification: a diverse team reflects the diversity of our client base, provides a better understanding of our clients' needs and a closer identification with them.
Zero tolerance: a diverse and inclusive workplace is one that is free from discrimination, harassment and bullying. We want to provide a safe working environment.

Our D&I commitment

Our approach comprises activities across a number of  'pillars' aimed at creating a diverse and inclusive environment. These include:

Recruitment: we ensure our job postings are neutral and appeal to a diverse range of candidates and interviews are undertaken by a diverse panel. We do not have a specific HOYNG ROKH MONEGIER 'type' – we look for people who are skilled, enthusiastic, hard-working and dedicated. We welcome difference and believe that different traits and characteristics give our teams depth, balance and cohesion. We offer traineeships to people of diverse cultural, ethnical and social backgrounds at early stages of their school and/or university careers to raise awareness and provide equal opportunities in the legal and IP profession.
Career: all members of the firm are considered for opportunities for remuneration progression, promotion and training and development. For example, for legal roles within HOYNG ROKH MONEGIER, career paths are established and based on an associate's specific skill set and everyone is supported and encouraged to reach their full potential. With regards to promotion to partnership, candidates have to secure the approval of the entire partnership and each partner has the opportunity to vote – criteria are gender, race, age and belief neutral, instead emphasising skills such as team building and individual merit.  We have implemented a lockstep system for our partners ensuring equal pay and promotion, irrespective of gender, race, belief or sexual orientation.  A direct result of our gender neutral promotion approach, is that more women have leadership roles within the firm both in our teams and in the partnership.
Flexible working: we are committed to helping our teams find the right work life balance. People can: work from home, adapt their schedule and working hours according to their needs and those of their dependents; take parental leave (e.g. in Germany, it can be up to three years); or take time off. We listen to staff to understand how to create the best working environment and help them maintain a healthy balance between work and a private life.
Ensuring a safe environment: HOYNG ROKH MONEGIER takes complaints of bullying, harassment, victimisation and unlawful discrimination very seriously. Complaints of this nature are dealt with as misconduct.
Efficacy of D&I: we are committed to providing training for our management and our teams about their rights and responsibilities and how to act and behave in light of our D&I policy. We encourage our teams to take ownership of their responsibilities in helping the firm provide equal opportunities in employment, prevent bullying, harassment, victimisation and unlawful discrimination as well as avoid unconscious bias.

D&I in practice

Active D&I initiatives the firm is engaged in:

We encourage the promotion of more women into our partnership. Over the past 4 years, more than 60% of the lawyers joining the partnership identify as female.
Legal Diversity and Inclusion Alliance (LDIA): the Belgian team of HOYNG ROKH MONEGIER is a co-founding member of this alliance, an initiative that has been nominated for the 2021 Chambers D&I awards. LDIA's commitment to diversity and inclusion takes the form of a pledge to eliminate discrimination in the workplace, to promote an inclusive organisational culture and to take action to fulfil the goals outlined in this charter:
– Building a cross law firm alliance, focusing on diversity and inclusion
– Exchanging best practice on D&I
– Raising awareness of anti-discrimination and diversity issues by combining efforts in organising events, workshops, training sessions etc.
– Working to create a diverse and inclusive work environment.
Women in IP events: HOYNG ROKH MONEGIER regularly hosts networking events for women who work in intellectual property (IP). The significant number of female lawyers at our firm means we are repeatedly asked to be involved in events that promote women working in IP.

D&I committee: as we have several committees within the firm, we have created one entirely dedicated to D&I. The committee has representatives from each office and promotes and creates awareness within and outside the firm on a diverse number of D&I related topics, such as unconscious bias, sexism in the workplace,  LGBTQ+ matters. The D&I committee ensures full commitment and provides company updates on the goals achieved and progress made.

Our D&I policy is fully supported by all partners of the firm, including senior management and by employee representatives from our D&I committee.