Dr. Mirko Weinert
"The equally versatile Weinert is a natural strategist, with a knack for securing clients' commercial objectives."

IAM Patent 1000, 2023
Contact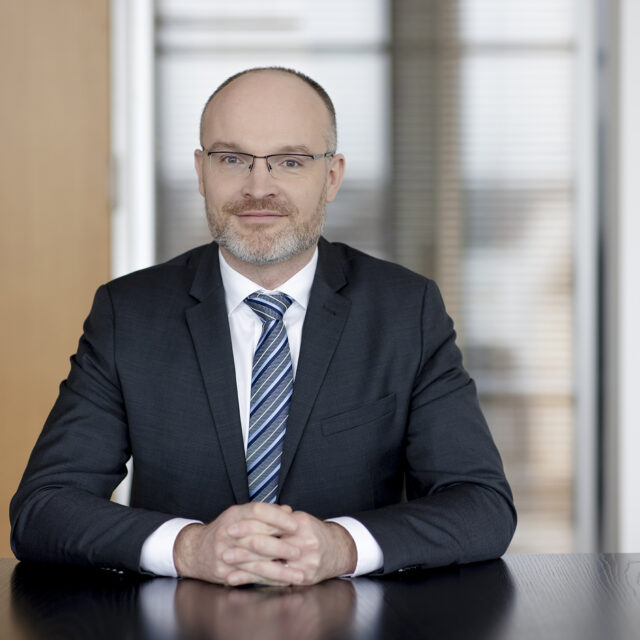 "The equally versatile Weinert is a natural strategist, with a knack for securing clients' commercial objectives."

IAM Patent 1000, 2023
Mirko Weinert (admitted to practice in 2007) specialises in national and multi-national patent litigation and trade secret litigation. The range of his activities covers infringement proceedings, nullity proceedings, enforcement proceedings and subsequent damages proceedings. He has gained extensive experience in all matters relating to intellectual property rights with a technical background, as well as other areas of intellectual property law. Clients particularly entrust Mirko with the court representation in the technical areas of telecommunications, information technology, pharmaceuticals, medical devices and mechanics. Developing and negotiating technology transfer agreements forms a further foucs of his work. In addition, the spectrum of Mirko's advisory expertise encompasses the field of IP and trade secret compliance.
Before becoming an attorney, Mirko worked as a research fellow at the Johann Wolfgang Goethe University in Frankfurt am Main (Prof. Dr. Zekoll, LL.M.) where he extended his expertise in procedural law and earned his PhD in 2006.
Mirko is visiting lecturer for patent law at the law faculty of the Johann Wolfgang Goethe University Frankfurt am Main and visiting lecturer for the law on license contracts at the Heinrich-Heine University Düsseldorf. In addition, he also speaks at conferences on patent law and co-authored a handbook on license contracts.
He acts for his clients before the Unified Patent Court and the national German courts.
Visit us
Visiting address:
Steinstraße 20
40212 Düsseldorf
Germany
Postal address:
Steinstraße 20
40212 Düsseldorf
Germany
The facts
Languages
German, English, Russian
Education
University of Frankfurt am Main (PhD, 2006)
Higher Regional Court Naumburg (Law, 2003)
Martin-Luther-University Halle-Wittenberg (Law, 2001)