Dr. Christine Kanz
… a superb attorney, a brilliant strategist and an incredibly articulate advocate who quickly integrates herself with an international business and legal team. Her manner of communication allows all team members, irrespective of nationality, to work together to achieve a common purpose. In the German courts, she is held in the highest esteem; she knows the judges and she knows how best to argue a case." "Her knowledge, advocacy and tenacity are second to none.

IAM Patent 1000, 2020
Contact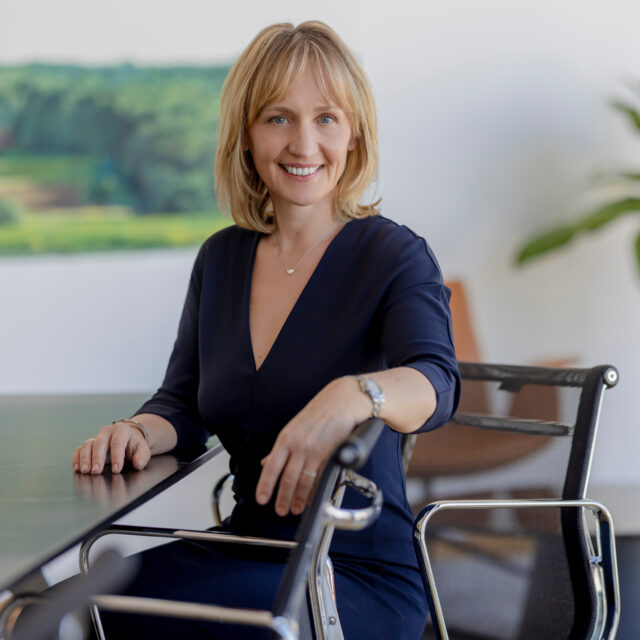 … a superb attorney, a brilliant strategist and an incredibly articulate advocate who quickly integrates herself with an international business and legal team. Her manner of communication allows all team members, irrespective of nationality, to work together to achieve a common purpose. In the German courts, she is held in the highest esteem; she knows the judges and she knows how best to argue a case." "Her knowledge, advocacy and tenacity are second to none.

IAM Patent 1000, 2020
Christine Kanz has worked as an attorney since 1998. Although she has primarily focused on international patent litigation in the areas of pharmaceuticals, biotechnology and chemistry, she has also handled numerous cases in the areas of medical devices, mechanics and consumer products.
Much of her work involves cross-border litigation with the result that she is highly experienced in planning and coordinating such cases.
After attending the Max Planck Institute for Intellectual Property, Competition and Tax Law in Munich as an auditing student, she obtained her PhD in trademark law in 2002 at the University of Düsseldorf.
Christine regularly publishes on patent law matters and speaks at conferences on patent law issues. She is also a visiting lecturer at the Hagen Law School.
She acts for her clients before the Unified Patent Court, the European Patent Office and the national German courts.
Visit us
Visiting address:
Steinstraße 20
40212 Düsseldorf
Germany
Postal address:
Steinstraße 20
40212 Düsseldorf
Germany
The facts
Languages
German, English
Education
University of Düsseldorf (PhD, 2002)
University of Sydney (Law, 1998)
University of Passau (Law, 1995)
University of Bonn (Law, 1992)