Lars Baum
HOYNG ROKH MONEGIER is "precise and creative, with a fantastic team who all deliver top-quality work. Their legal skills and patent litigation experience are outstanding, while their ability to understand complex technology and to engage in direct discussions with engineers is impressive. They also have a very good understanding of complex business needs and their advice is always down to earth and practical."

IAM Patent 1000
Contact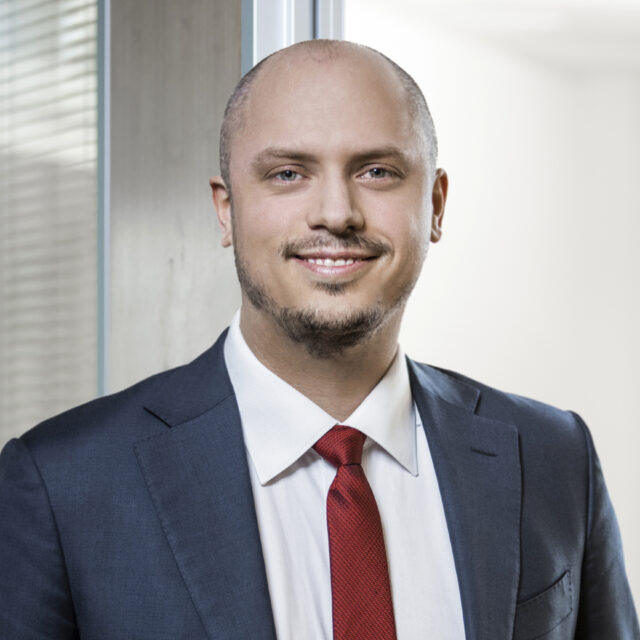 HOYNG ROKH MONEGIER is "precise and creative, with a fantastic team who all deliver top-quality work. Their legal skills and patent litigation experience are outstanding, while their ability to understand complex technology and to engage in direct discussions with engineers is impressive. They also have a very good understanding of complex business needs and their advice is always down to earth and practical."

IAM Patent 1000
Lars Baum advises and represents clients in various fields of intellectual property law, with a special focus on patent law. His practice, in particular, involves strategic advice and representation in complex national and multinational patent litigation and validity proceedings.
Lars studied law with a focus on intellectual property and competition law at the University of Cologne. Throughout his legal clerkship at the Higher Regional Court of Düsseldorf, he further specialized in the field of intellectual property and competition law at an international law firm as well as in the department for patent and trade mark law at a multinational chemical and consumer goods company.
Following his bar exam he joined HOYNG ROKH MONEGIER during his doctoral studies on intellectual property law and gathered additional experience in the patent law department of an international law firm in Washington, DC.
REPRESENTATIVE MATTERS

Representation of a

l

eading chip manufacturer in patent infringement and validity proceedings (2019-today)
Advice and representation of

mobile phone companies

regarding the infringement of essential standard patents including FRAND defense
Representation of one of

the world's leading manufacturers in the field of mobile communications

in various cross-border proceedings concerning standard essential and implementation patents (2018-today)
Advising and representing one of

the world's largest manufacturers of photovoltaic products

in patent infringement and validity proceedings against several competitors (2018-today)
Advice and representation in

design infringement disputes

(2018-today)

PROFESSIONAL AFFILIATIONS

German Association for the Protection of Intellectual Property (GRUR)
Intellectual Property Owners Association (IPO)
Association of Intellectual Property Experts (VPP)
Visit us
Visiting address:
Steinstraße 20
40212 Düsseldorf
Germany
Postal address:
Steinstraße 20
40212 Düsseldorf
Germany
The facts
Languages
German, English
Education
Second State Exam in Düsseldorf (2015)
First State Exam in Cologne (2012)
University of Cologne (2007)