David Owen
The quality of his work is outstanding, which is shown convincingly by the broad scope of the claims he gets granted and the number of applications he handles. He grasps the essence of inventions rapidly and translates this into well written patents.

IAM Patent 1000
Contact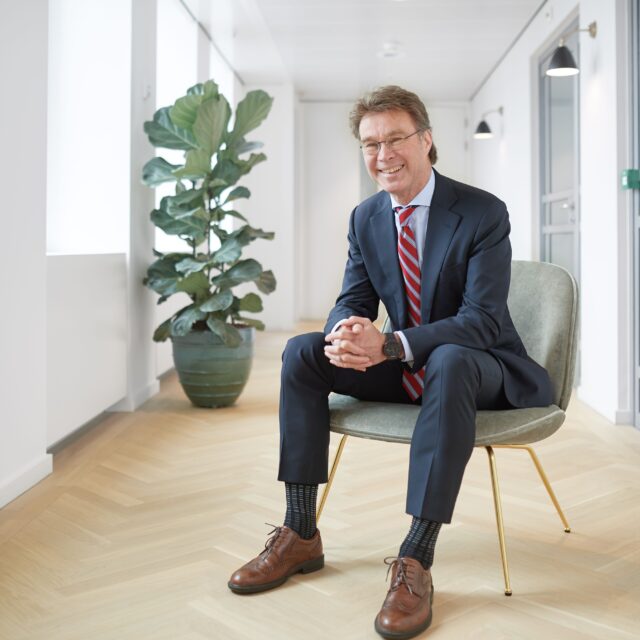 The quality of his work is outstanding, which is shown convincingly by the broad scope of the claims he gets granted and the number of applications he handles. He grasps the essence of inventions rapidly and translates this into well written patents.

IAM Patent 1000
David is a US Patent Attorney and lawyer, a Solicitor of England and Wales. David has over 20 years practising US and European patent law, acting before the US Patent & Trademark Office (USPTO) and the European Patent Office (EPO).
David's practice includes both patent litigation and prosecution. David has wide experience of patent infringement proceedings in the USA and Europe, extensive experience building patent portfolios advises on the validity, patentability and infringement of US and European patents.
David is an electrical engineer and has wide experience in the fields of electronics and telecommunications, including telecommunication systems, video, audio and speech compression, semiconductors, lithography, computer architecture, software and Internet related applications.
Before starting his career in law, David worked as an electrical engineer in New Zealand, Singapore and the USA for ten years. David regularly publishes on various subjects in the fields of US and European patent law.
REPRESENTATIVE MATTERS

Philips Electronics. Representing Philips Electronics in series of patent infringement proceedings relating to telecommunications patents in the Netherlands.

ASML.

Defending ASML in series of sixteen patent infringement proceedings brought by Nikon relating to semiconductor lithography, in the Netherlands, Germany and Japan.

Sony.

Representing Sony in lifting seizure of Playstations and subsequent patent infringement litigation.
Mapper Lithography. Providing patent counseling to a semiconductor lithography technology company and building of world-wide patent portfolio.

Geotag, Inc. v. Georgio Armani S.P.A. et al.

Successfully achieving early dismissal for Lely subsidiaries sued by patent troll in the Eastern District of Texas.
KPN. Supporting KPN, a Dutch telecommunications company, with its licensing program in Europe and the USA, including analysis of infringement and validity of patents, support during licensing negotiations, and preparing and filing of complaints.
LED. Providing patent counselling, licensing advice, and development of world-wide patent portfolio for LED technology start-up company.

PROFESSIONAL AFFILIATIONS

American Intellectual Property Law Association (AIPLA)
Chartered Institute of Patent Attorneys
American Bar Association

WHAT OTHERS SAY

"Owen's qualifications as a US patent attorney and lawyer, as well as a solicitor of England and Wales, bring a global touch to everything he does."

IAM Patent 2022

"The quality of his work is outstanding, which is shown convincingly by the broad scope of the claims he gets granted and the number of applications he handles. He grasps the essence of inventions rapidly and translates this into well written patents." IAM Patent 1000 2019
"Electronics specialist David Owen is uniquely qualified: he is a US patent attorney and a solicitor of England and Wales and is also admitted to practice before the EPO."

IAM Patent 1000 2016

Recommended individual in both Prosecution and Litigation and transactions categories for the Netherlands. IAM Patent 1000 2015-2013
"Specializes in electronics and high-technology suits."

IAM Patent 1000 2014

"On the prosecution side, David Owen is an extremely well-prepared practitioner and a brilliant communicator." A US patent attorney and lawyer and a solicitor of England and Wales, he is also admitted to the EPO and the US Patent and Trademark Office, "giving him impressive international know-how."

IAM Patent 1000 2013
Nos bureaux
Adresse:
Rembrandt Tower, 30th floor
Amstelplein 1
1096 HA Amsterdam
The Netherlands

Adresse postale:
P.O. Box 94361
1090 GJ Amsterdam
The Netherlands

Faits
Formations
University of Houston Law Center (Law, 1996, cum laude)
Auckland University (B.Eng., Electrical Engineering, 1982)