Ella van Aanhold
'A fully dedicated and very experienced team assisting both in terms of legal strategy and competencies than technical support'.

Legal 500
Contact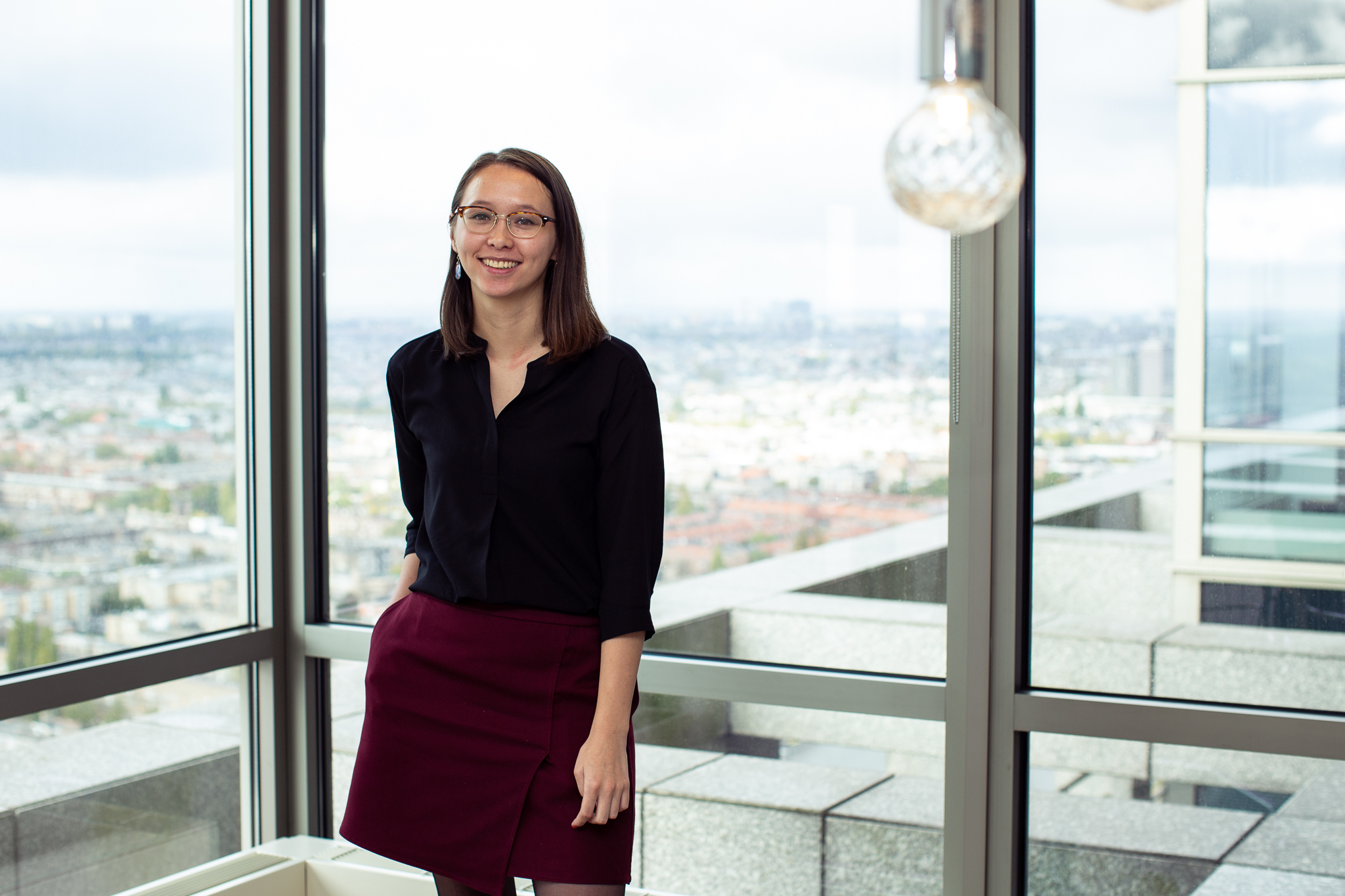 'A fully dedicated and very experienced team assisting both in terms of legal strategy and competencies than technical support'.

Legal 500
Ella holds a Master's degree in chemistry. She specialized in x-ray crystallography and computational chemistry. She is currently training to become a Dutch and European Patent Attorney.
Ella has an understanding of subjects like analytical chemistry (especially SALDI MS), materials chemistry, physical and inorganic chemistry, as well general chemistry.
Before joining HOYNG ROKH MONEGIER, Ella obtained a Master's degree in chemistry at The University of Edinburgh. During her education, she studied one year at the National Taiwan University in Taiwan on detecting persistent pollutants in environmental samples.
Nos bureaux
Adresse:
Rembrandt Tower, 30th Floor
Amstelplein 1
1096 HA Amsterdam
The Netherlands

Adresse postale:
P.O. Box 94361
1090 GJ Amsterdam
The Netherlands

Faits
Langues
Néerlandais, Anglais, Allemand, Chinois
Formations
University of Edinburgh (MSc) (2014 - 2018)
National Taiwan University (2016 - 2017)